This Audi A4 came in to us with an engine management light on and lacking power.
A fault code scan revealed two codes of interest – P2002 Particulate Trap Efficiency Below Requirements and P2209 – NOX Heater Circuit Range / Performance.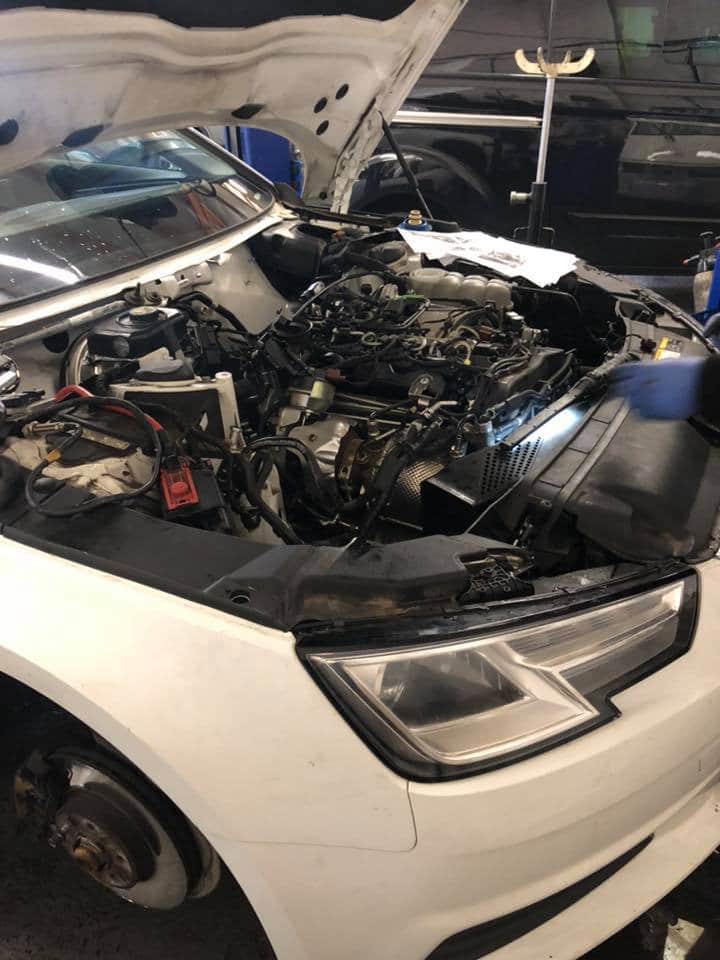 Using manufacturer wiring diagrams and dealer tools. we developed a test plan to get to the bottom of both issues (which can be complex on new Euro 6 engines due to their setup!), rectified them and carried out the necessary resets required to get the vehicle back up to full functionality.
The DPF did not need to be replaced on this vehicle.
If you have any DPF or Adblue issues, give us a call on 01543 452630 and we can advise the best and most cost effective way to rectify them.