BMW Engine Misfiring – Fault Codes – Fixed!
Problems are commonplace with many vehicles, due to the everyday use of our motors! With regular use, or at the other end of the scale with leaving a vehicle still for a long time, you will encounter issues from time to time.
One of the most popular car brands, BMW, is often a favourite choice of car for many drivers, especially within the UK. BMWs are synonymous with their high-performance vehicles that are sophisticated in both their appearance and performance.
When it comes to your BMW, although it signifies beauty on the inside, under the bonnet can be unpretty when encountered with issues.
If you are met with an issue with your BMW, whether it's a new issue or one you have ignored for some time, Whatever the case, once you encounter a problem, you should book your BMW in for a diagnosis.
Diagnosing the problem
As vehicle experts here at Fitch Autos, when our customer reached out to us about issues with their BMW M235i 2014 model, we were more than happy to correct the problems whilst saving the customer money in the process.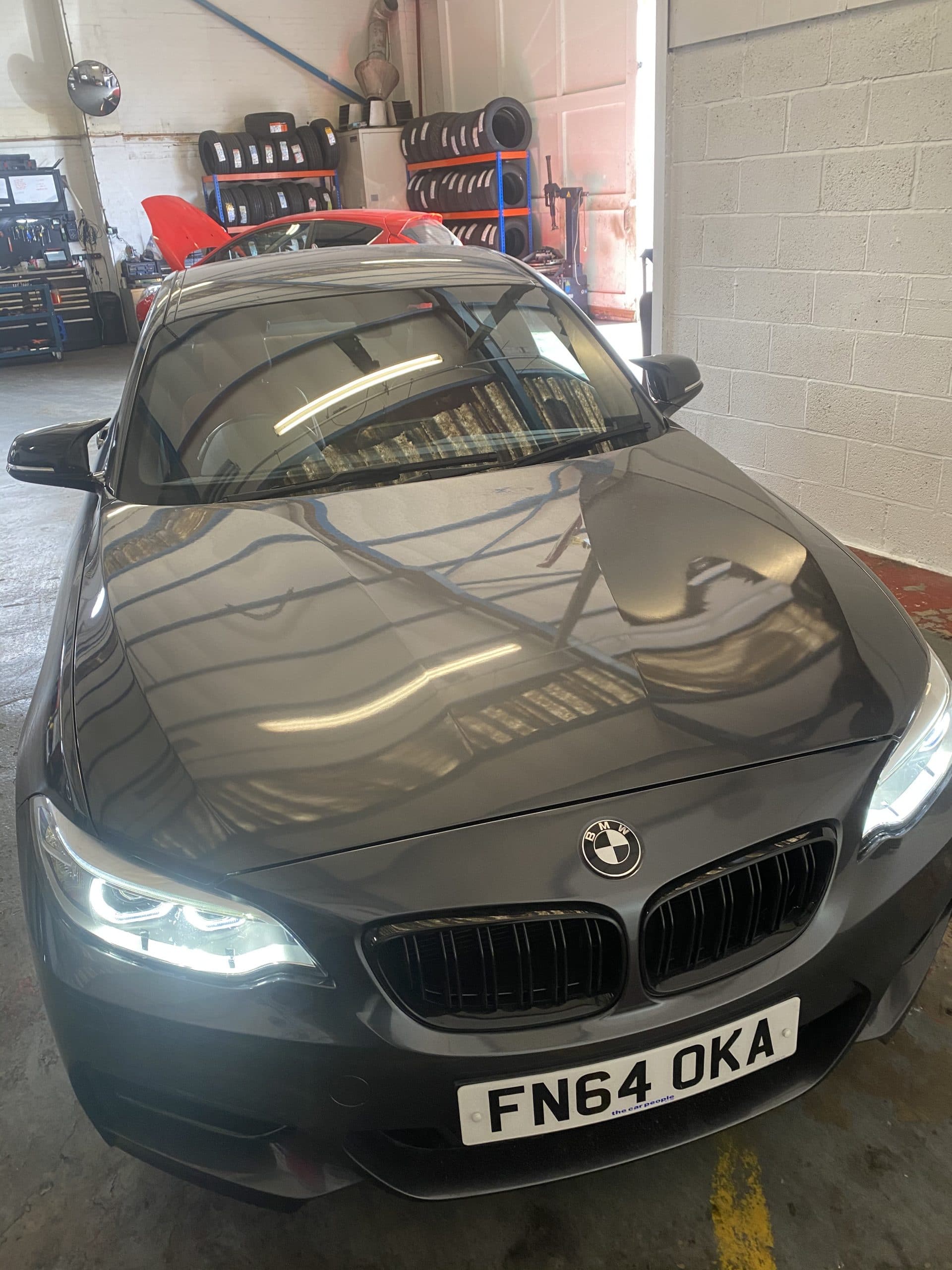 We quickly identified that our customer's BMW had error codes PO300, PO304 and PO306, which all are associated with some form of misfiring.
The customer had already replaced the spark plugs, ignition coils, and injectors, before the BMW came to us. Our job was to fix the drivetrain, power issues, switching off the engine management light, and correct the random multiple misfires.
Let's fix the problem!
The first step taken was to test drive the BMW under differing driving conditions to find out how and why the issues from start-up were happening. We wanted to test if it only happens when it's cold. We found that the vehicle faults displayed were as the customer explained. So we carried out a relative compression test using a Pico scope to confirm the vehicle's mechanical integrity.
Next, we looked at the spark plugs, ignition coils and injectors that the customer had replaced to investigate their quality and authenticity. We found out that intermittent turbulence in the ignition waveform was a primary issue;
 however, it had no pattern as to when it would happen. With the aid of the dealer's diagnostics information, we are able to fix the problems with the customers BMW M235i 2014 model successfully. 
The issue was simply that the non-genuine spark plugs used were responsible for these issues. Although the same manufacturers made these parts of genuine spark plugs, the quality and precision were not adequate.
The fault codes that were diagnosed are as follows: 
BMW Fault Code PO300

– Random multiple misfires

BMW Fault Code PO304

– Misfire cylinder 4

BMW Fault Code PO306

– Misfire cylinder 6
It is important to remember that knowing the fault code is simple; the art of diagnosing the issue and fixing it is to take the information and run the appropriate tests to pinpoint the root of the problem.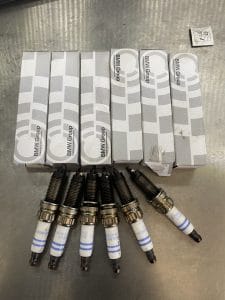 We value our customers
We truly value our customers at Fitch Autos. That is why we do everything we can to provide a high-quality service using only the best tools and parts available, whilst doing this at an affordable cost. 
Our decision to use the tools available at our disposal, in this case, an oscilloscope to monitor the misfire waveforms and record the relative compression, saved the customer time and money. We were able to diagnose and fix the problems quickly and efficiently by completing the job without unnecessarily replacing parts.
That is just what we do!
BMW Fault Codes: In conclusion
If you are experiencing any issues with your BMW, do not hesitate to get in touch today!
You can take some steps as a precaution and warning signs that you should look out for. 
When it comes to your car, we always advise against allowing issues to build up, although, as in this case, issues can go undiagnosed; these are the common warning signs to look out for. 
Check engine warning light.

Look out for signs of your BMW jerking and shaking.

Listen out for unusual noises.

Use your sense of smell for foul odours.

Check for excessive smoke.

Check for oil puddles.
These are just guidelines; if you have any of the issues above, get in touch! We have a team of BMW experts ready to get you back on the road in no time. 
Call us now at 01543 452 630, and we would be more than happy to offer advice or book you in for an assessment to save you money and find the cause of your BMW issue.