Another day, another Adblue issue on a vehicle…..
A Mercedes C200 came in to us with a warning on the dash saying "Adblue Dosing Fault – No Restart in — miles"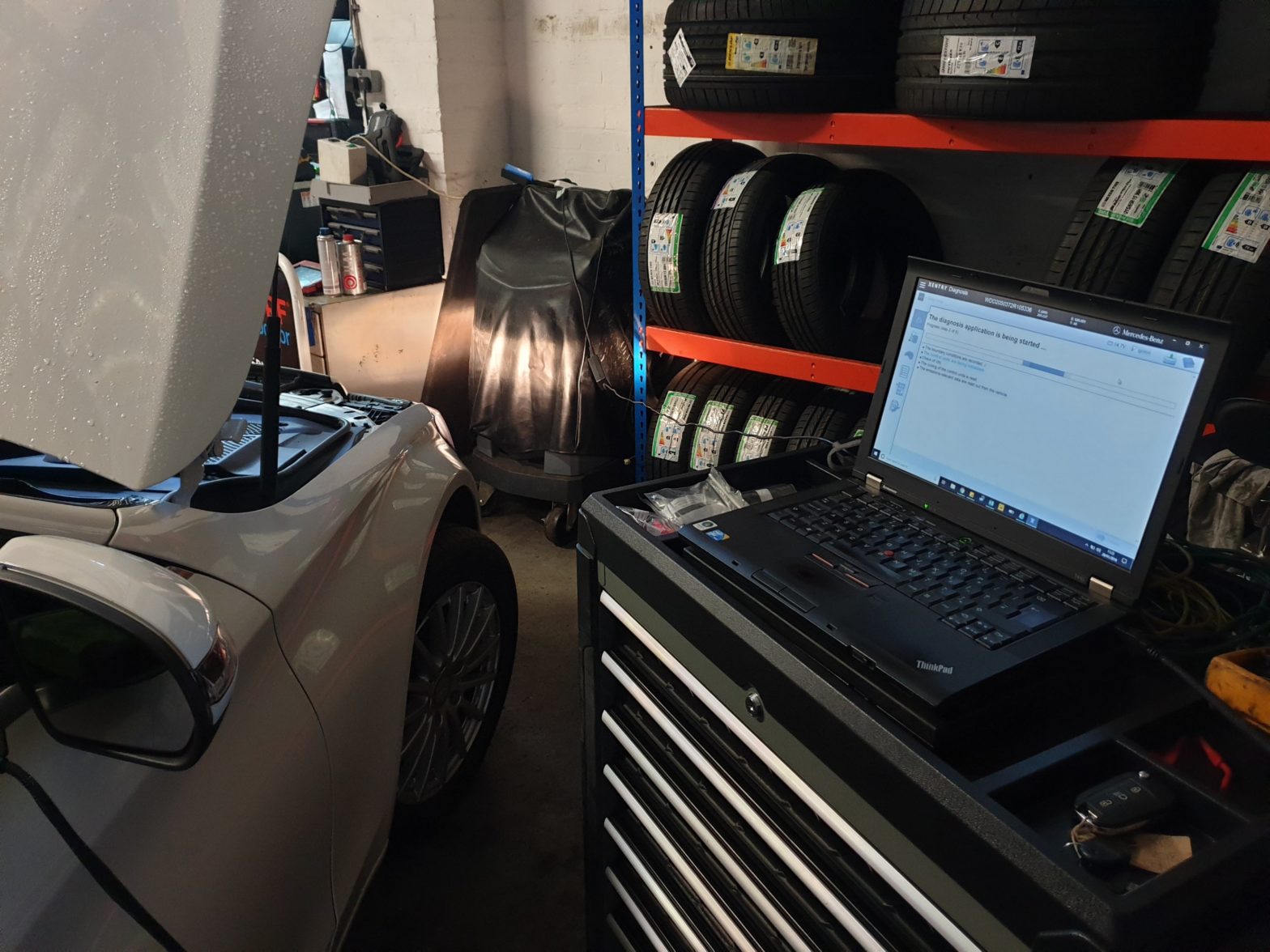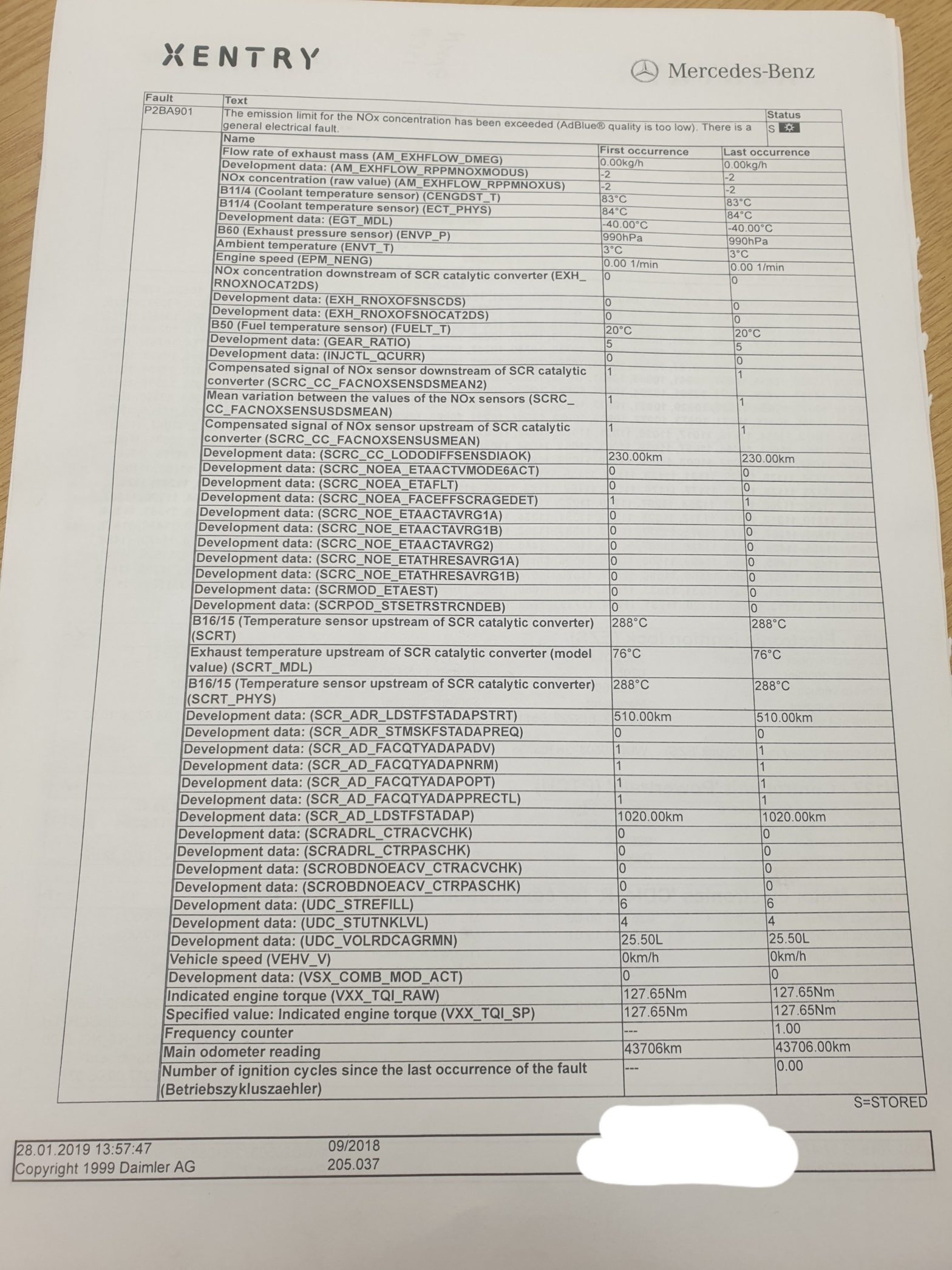 Using our Mercedes genuine software, we were able to check the operation of all related Adblue system components and ensure they were all functioning as normal.
From there we then carried out a check on all available software for the vehicle.
This vehicle had a software update for the SCR system available.
We were able to update the software to the latest release, carry out all the necessary resets and have the vehicle back on the road.
We invest in training and the right tools to ensure we can carry out specialist work on many brands.
If you have an Adblue issue or a complicated fault that needs diagnosing, give us a call on 01543 452630.