We recently had this vehicle in for a replacement steering lock module.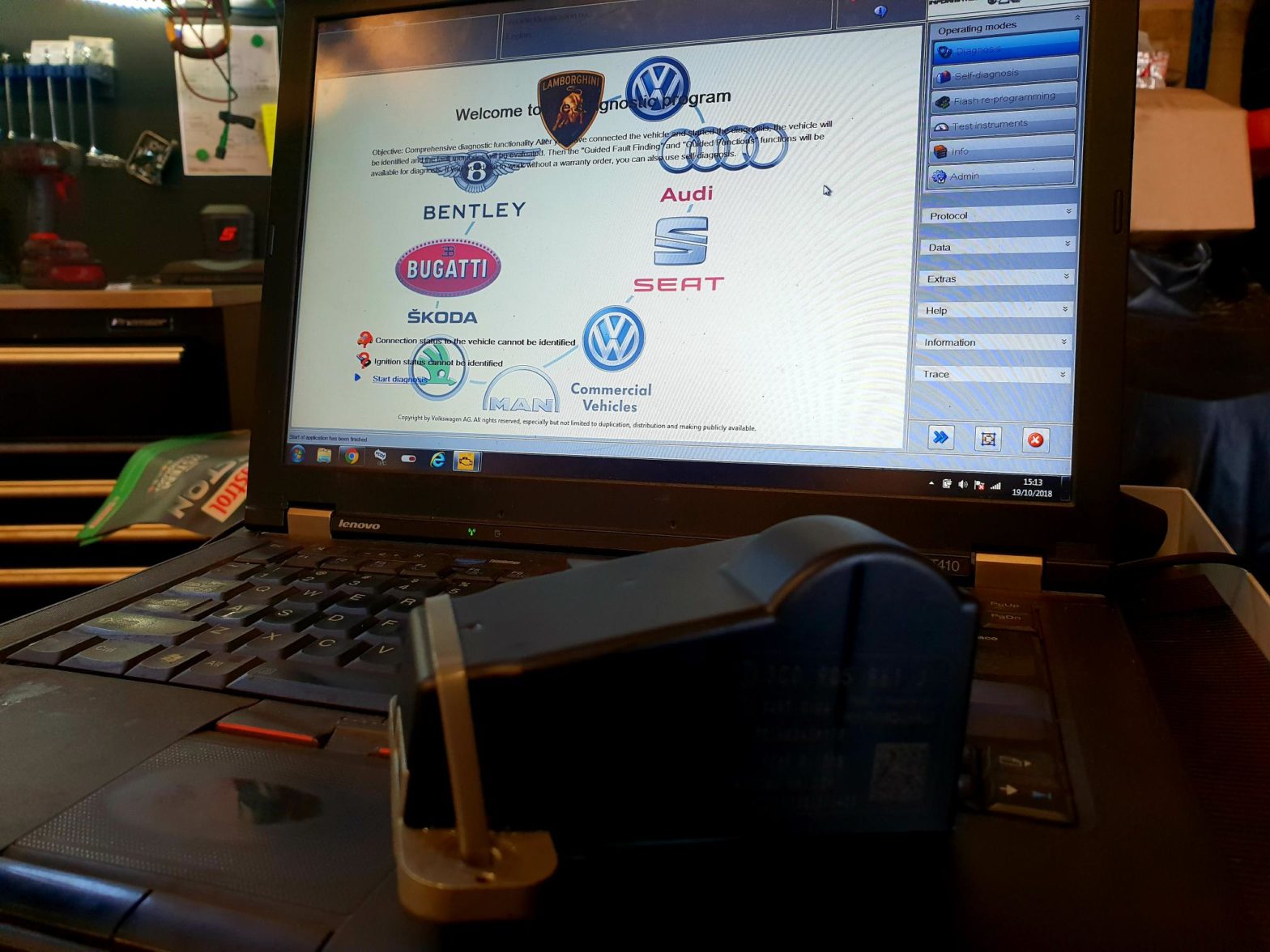 These need to be coded in using the dealer tool, ODIS, in order to ensure the vehicle will start as it is a security related item.
We have full Independent Operator status for VAG Group and can perform security related functions such as module replacement and key coding.
Call us on 01543 452630 to find out more.