AIR CONDITIONING IS NO LONGER COLD 
Whether it's demisting your windscreen in winter or just keeping you cool on a rare summer's day here in the UK, your car's air conditioning is now seen as a necessity rather than a luxury.
Car's previously would have had a small fan to circulate the air, in addition to the in-car heater. But now that we are used to air conditioning as standard, it becomes an inconvenience when it doesn't work properly. That was what happened to Mr White and his VW Arteon.
Mr White had noticed that the air conditioning was no longer cold, and figured he would need to have it recharged. He booked an appointment with a garage, who after inspecting the vehicle, advised that he would need a new condenser. Without a fully functioning condenser, any other work on the air conditioning system would have been pointless.  
The client knew how important the condenser was but still felt like he wanted a second opinion. And as we all do, when we would like a second opinion, we ask Google! 
Mr White found Fitch Autos online as a local garage that specialise in the repair & maintenance of VWs and other premium vehicle brand vehicles.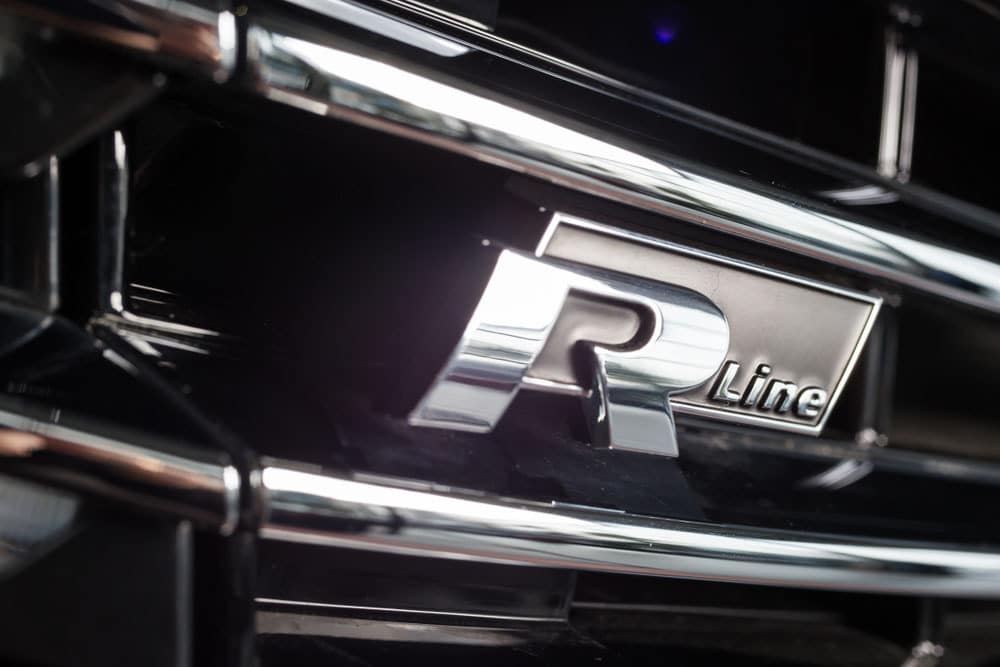 VW SPECIALIST TRAINED TECHNICIANS ONSITE
When Mr White brought his VW Arteon to us, and whilst knowing he had already sought help for the issue, we wanted to make sure the client was aware of the unique evaluation process we use here at Fitch Autos.
Our unique 15-step process means that we assess the entire car, and never feel swayed to follow the simple path. We work hard to make sure the vehicle is functioning at its best and we never guess at faults! Having the experience and confidence to dig deeper and to understand the root cause of the problem, rather than a quick fix.
With the VW Arteon, we tested the whole air conditioning unit to check for faults within the unit itself, but also to check all the wiring. Most people believe the air conditioning unit is under the dashboard of the vehicle, but it is more complicated than that. To gain access to the unit in its entirety, we had to remove a side panel and the front bumper.
Now, being an authorised VW repairer means that we have access to the wiring diagrams for the VW air conditioning system. We were therefore able to trace the wires to confirm all were intact and found nothing that would potentially be causing the problem. Our VW experts then drained the refrigerant from the system and completed a series of tests to check for leaks. All parts of the system need to be working properly, otherwise, the whole ventilation system doesn't function properly. So whole system checks are essential.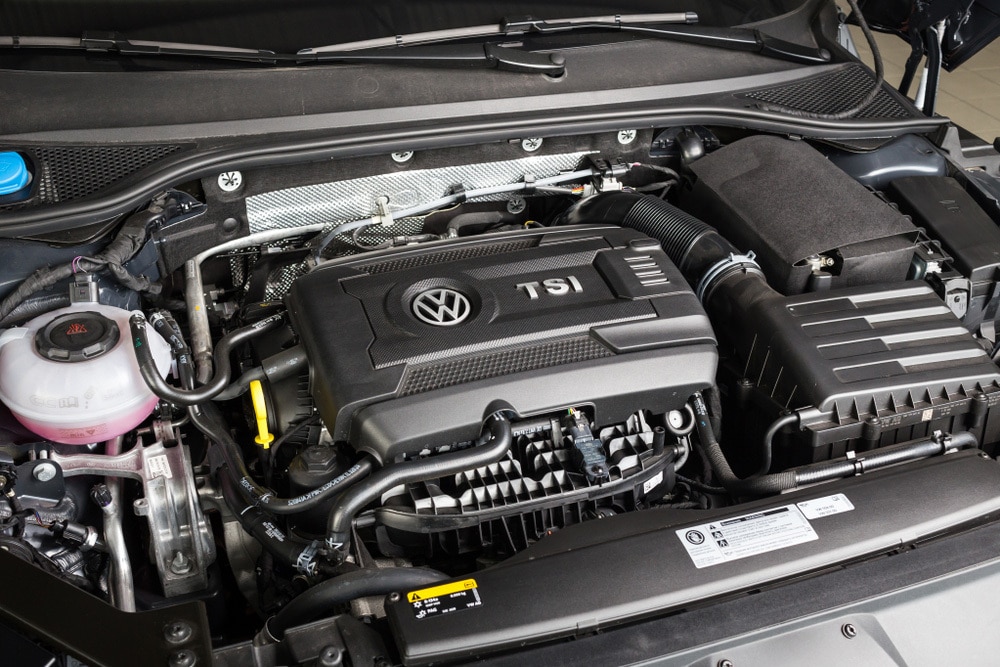 Our tests showed that the system was leak-free, and we were able to confirm that the previous garage was right and the condenser did indeed need replacing. We gave Mr White a copy of our full report and quotation for the repair, leaving him to make his decision.
VW AIR CONDITIONING REPAIR AT FITCH AUTOS
Knowing that the rest of the VW system was in good condition means we were able to get straight to work on replacing the faulty condenser on this Volkswagen. With a new condenser in place, we replaced all the seals and refilled the system with refrigerant.
Air conditioning refrigerant has been found to have an adverse environmental impact if not handled properly. This is why all of our VW experts here at Fitch Autos are accredited in the safe handling and disposal of these chemicals. 
Once the recharge was complete, Mr White asked us to complete a full safety assessment of the VW Arteon. With client safety a priority for Fitch Autos, we completed a series of safety checks on the VW. The checks meant we were able to identify a potential issue with the wheel alignment.
Correct wheel alignment is key in avoiding unnecessary wear and tear on your tyres. Your tyres are what connect you with the road and therefore making sure they're in tip-top condition is essential. Keeping you and those around you safe.
Using in house equipment, we were able to correct the VW wheel alignment for Mr White and also confirmed for him that the existing tyre tread was still within legal limits.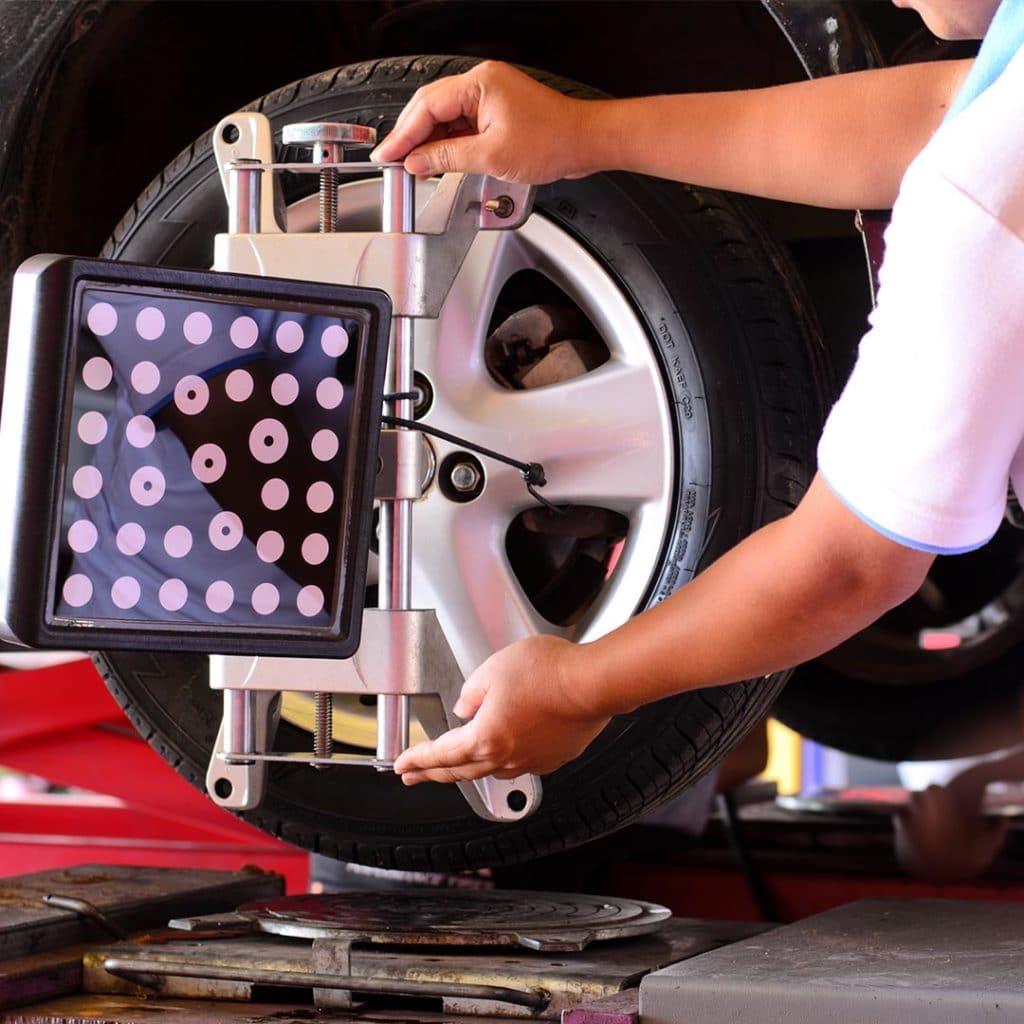 At Fitch Autos, we hold a range of tyres in stock, meaning we can offer our clients a quick turnaround on premium tyres to suit their budget. All our tyres are fully fitted and guaranteed.
WHY FITCH AUTOS?
A 5* star reputation, with an honest and friendly approach – all backed up with access to expert VW technicians and great value for money.
Mr White advised us that he immediately knew his VW Arteon was in safe hands with Fitch Autos. Our VW specialists kept him informed along the whole process and this reassured him with regards to our knowledge and expertise.
Specialising in VWs, our highly-trained technicians are skilled in completing a full vehicle evaluation, to make sure we give all our clients a first-time fix. Saving them time and money whilst keeping them safe.
To book your appointment, contact our team today.