What Jaguar service do you need?
As luxury vehicles go, Jaguars are up there with the best. Aren't they?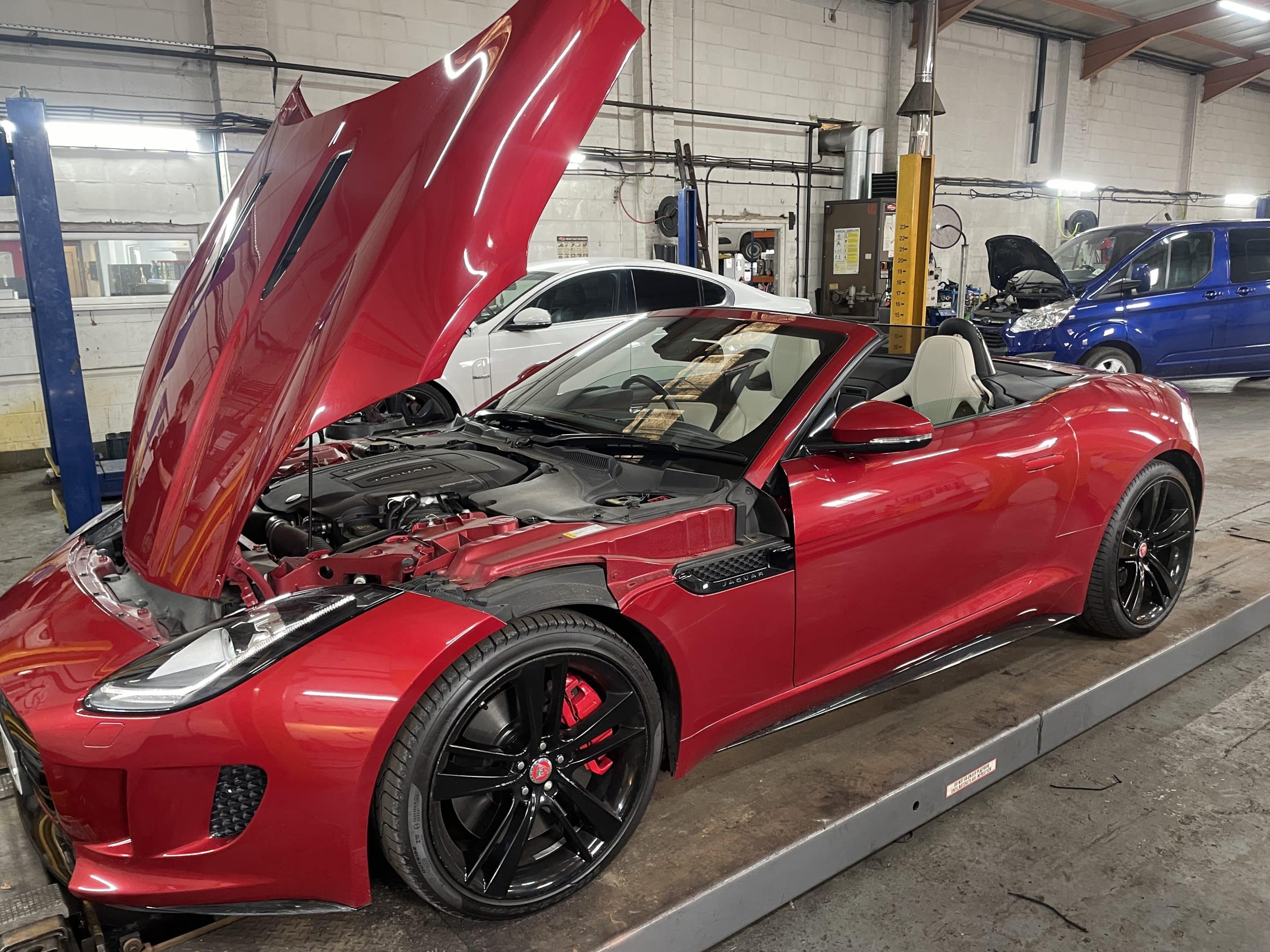 But, to keep your Jaguar in peak condition, you must service it regularly. Failing to do so can lead to inefficiencies, niggly faults, and reduced safety. Nobody wants any of those problems.
When it comes to your Jaguar service, there are several variations. Which one your vehicle needs will depend on how long you've had your Jaguar or on the mileage.
At Fitch Autos, we have decades of experience working with Jaguar, and our specialists have the knowledge and skills to tackle any Jaguar issues thrown at them. Whether you need an interim service, major service, or something more complex, we can do it.
Mr G knew his Jaguar F Type was due a service but couldn't remember which type. When he called us, our experts told him not to worry as we have access to the same information as the main Jaguar dealership.
Every Fitch Autos Jaguar service includes a free safety inspection, giving you peace of mind and ensuring your safety.
During Mr G's Jaguar service, our experts discovered a minor problem which could become a major issue if left unchecked, but we'll discuss this in a minute.
What are the different types of Jaguar service?
We're often asked what the different types of Jaguar services are.
So let us highlight some of the main differences and which one is the best option for you.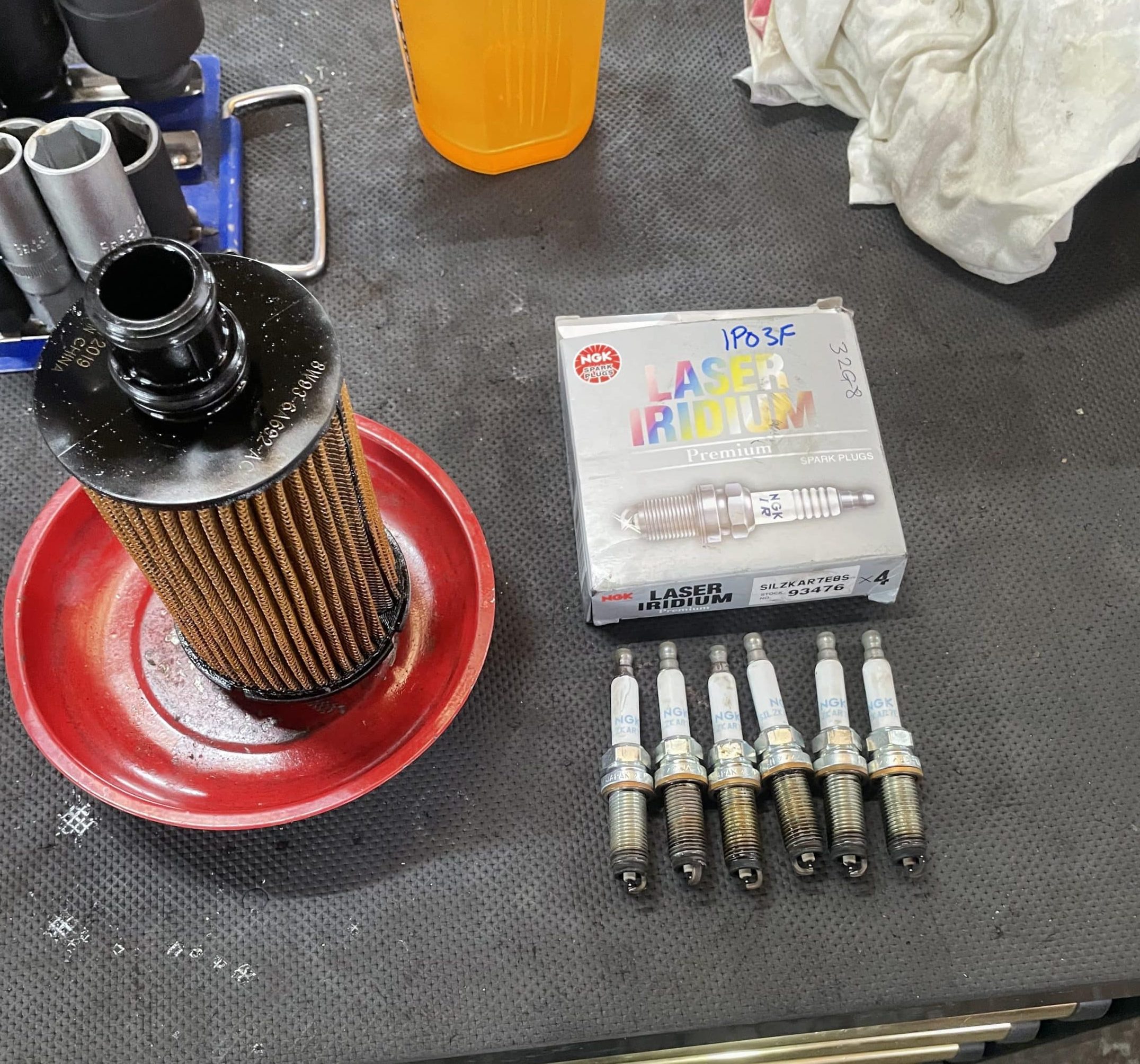 Older models of Jaguar are expected to have services every 12 months to keep them in prime condition. Helping find faults early before they become a costly problem.
     

16,000 miles (12 months)

     

32,000 miles (24 months)

     

48,000 miles (36 months)

     

64,000 miles (48 months)

     

80,000 miles (60 months)

     

96,000 miles (72 months)

     

And so on…
Each service varies, with its own replacements and checks to help keep your Jaguar running like new.
However, newer Jaguar models with the Ingenium engine are recommended the following servicing schedule:
     

21,000 miles (24 months)

     

42,000 miles (48 months)

     

63,000 miles (72 months)
What happened next
At Fitch Autos, our specialists have access to the Jaguar digital service records and found Mr G's F Type was almost due for its 60-month service.
The 60-month service includes:
     

Plug-drain

     

Filter oil

     

Spark plug

     

Fluid-screen

     

Oil change
Most other garages might not have access to the same dealership-level information we have and could leave you paying for the wrong type of service. It's the last thing you want.
Our priority is your safety. With every service, we provide a free safety inspection during all Jaguar services.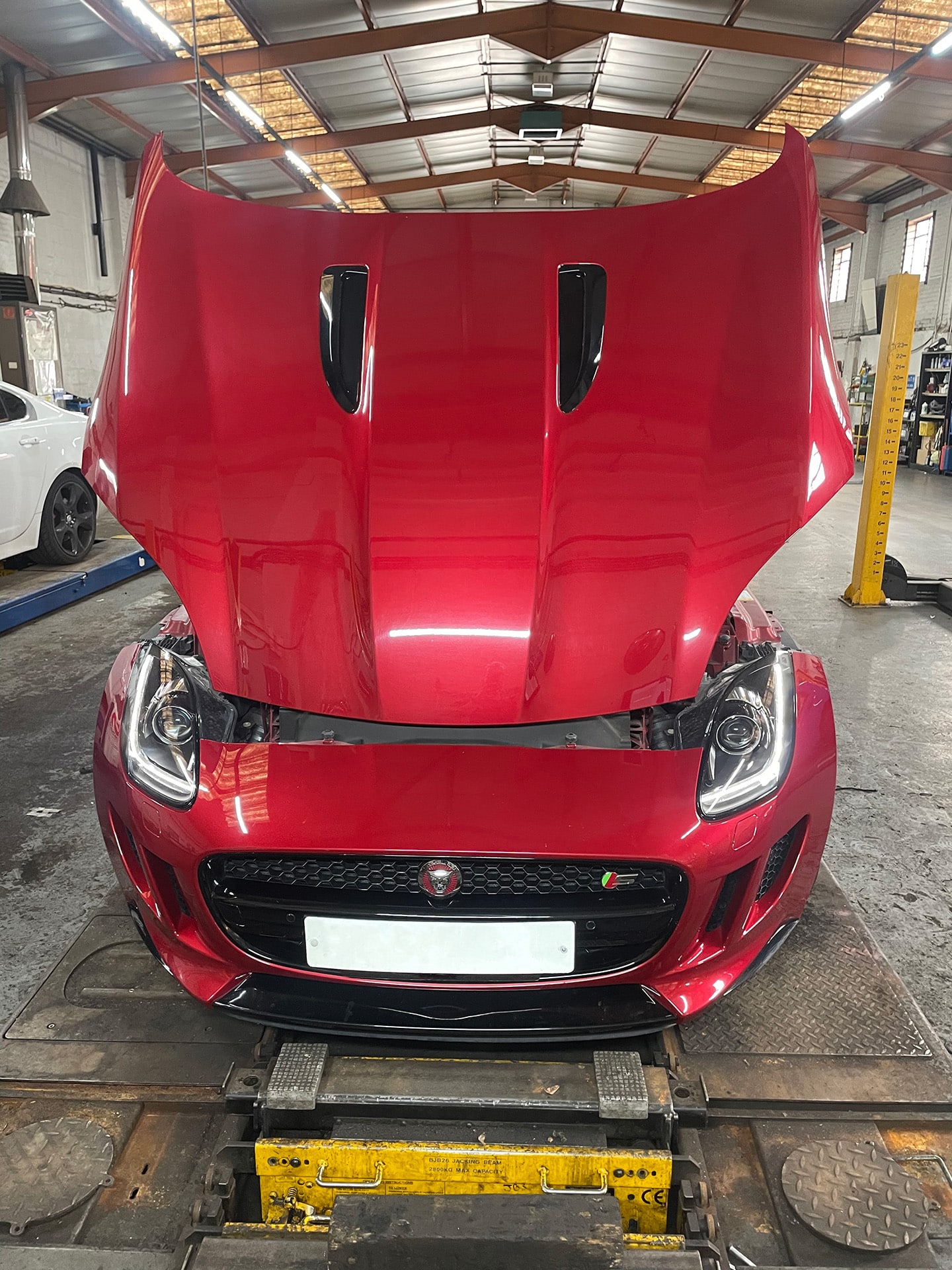 During our inspection, we discovered Mr G's Jaguar had low antifreeze levels. However, as we topped it up, we noticed a small drip under the vehicle.
After a closer inspection, we found a small crack in one of the hoses.
If we hadn't found this fault, it could have led to the F-Type's engine overheating. It's not a problem you want your luxury vehicle to have. Overheating engines can develop into a host of serious issues, such as the warping and cracking of parts.
Our thorough inspection prevented Mr G from needing an expensive future repair. 
Once the problem was identified, we contacted Mr G to inform him of the fault, and he happily agreed to our recommended fix.
Fixing the problem
Our Jaguar experts sourced a replacement hose and began to fix the issue.
At Fitch Autos, we use only genuine Jaguar or equivalent high-quality parts on all our repair and maintenance work. This ensures your Jaguar remains in peak condition by receiving the quality parts it needs.
Once the antifreeze leak had been repaired, our Jaguar specialists continued the safety checks.
There weren't any further safety concerns, but we did notice his brakes had around 6 months left before they'd need replacing. As this wasn't long enough to last to his next service, we raised this issue with Mr G.
Mr G didn't want to replace the brakes immediately, so we booked him to return in 3 months to have his brake work.
Our experts keep you updated on anything we find, so you always know where you stand. At Fitch, your safety is our priority.
Before returning his keys his Jaguar digital service record was updated. Updating the service record helps keep your Jaguar warranty intact and increases your vehicle's future resale value.
Mr G was impressed to have his car back within one day; this is something the main Jaguar dealership usually can't offer as their wait times are A LOT longer.
We always aim to have you back on the road as quickly as possible without sacrificing quality or your safety. And you always get better value with us compared to the main Jaguar dealer, saving you time, money, and stress.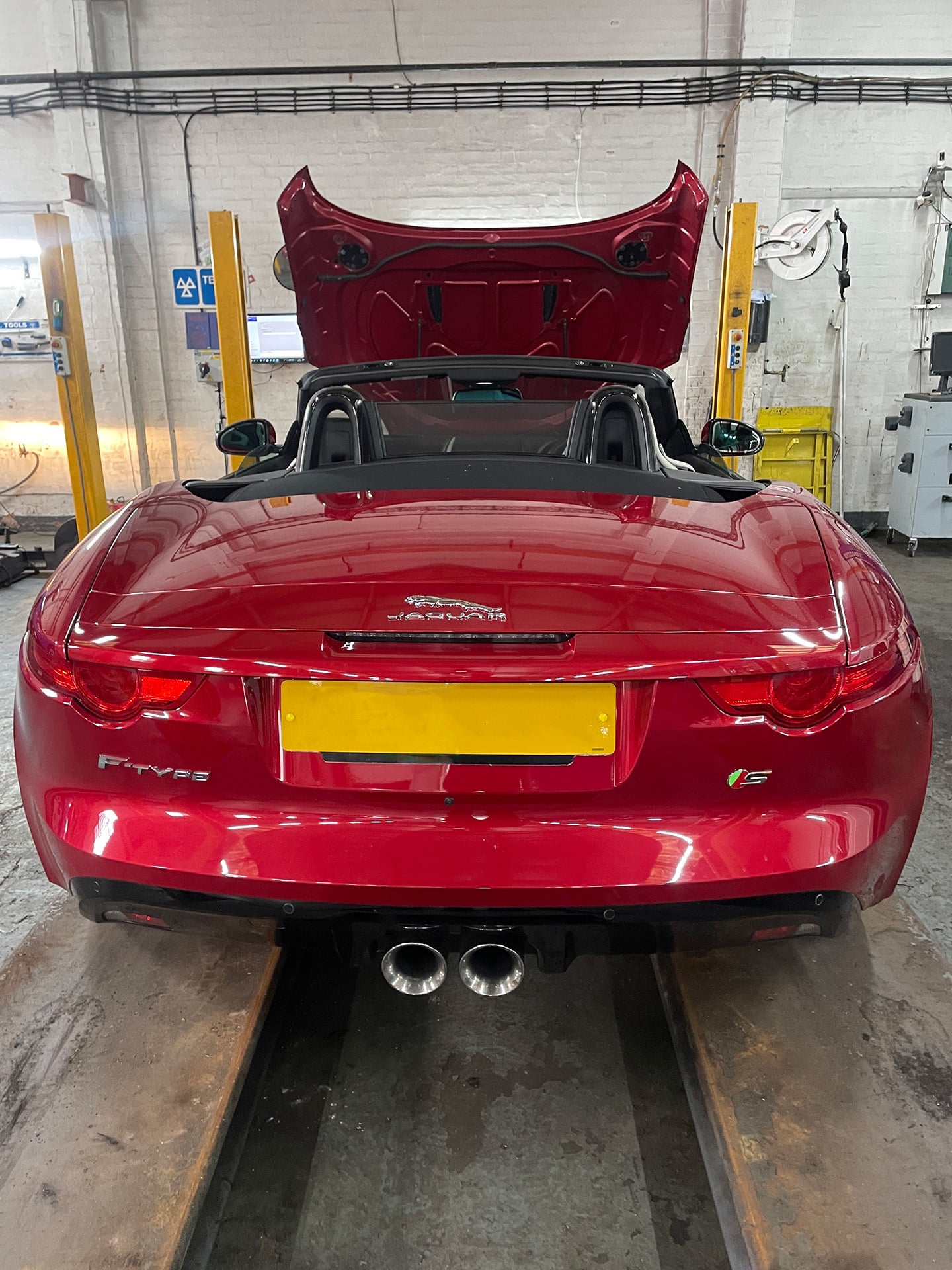 Summary
Mr G's Jaguar F-Type was due its annual service, but he'd lost track of which type he required… who could blame him? The schedule can be confusing.
Fortunately, our Jaguar service specialists have plenty of experience dealing with the brand and have access to the same information the main dealership does.
His F-Type needed its 60-month service (80,000 miles), which our experts are accustomed to.
During the service, we performed additional safety checks (for free) to ensure his Jaguar was as safe as possible. We found he had a minor antifreeze leak, causing his engine to run hotter than it should.
The last thing you need is your engine running too hot; it can cause severe damage if left.
To ensure his safety, our experts sourced genuine Jaguar parts and replaced a cracked antifreeze hose causing the leak within the same day.
Mr G was pleased to have his Jaguar F-Type back in top condition and left here with confidence.
Is your Jaguar due its next service? Speak with our experts on 01543 452 630 and book your Fitch Autos Jaguar service.