Solved: Audi Q5 AdBlue counter fault
Your AdBlue counter tells you when your car is due for a refill. But what happens when it stops working? 
Let's face it nobody wants to run out of AdBlue – your car just won't start – potentially leaving you stranded miles from home.
Mr J's Audi Q5 had this problem so he took his car to the local Audi dealership. Unfortunately, the issue remained even after the car was returned to him, leaving Mr J no better off and out of pocket. 
Unsurprisingly, he wanted a second opinion and brought his Audi Q5 to our specialists at Fitch Autos.
Luckily our Audi specialists have decades of experience working with the brand and were confident they could help solve the issue.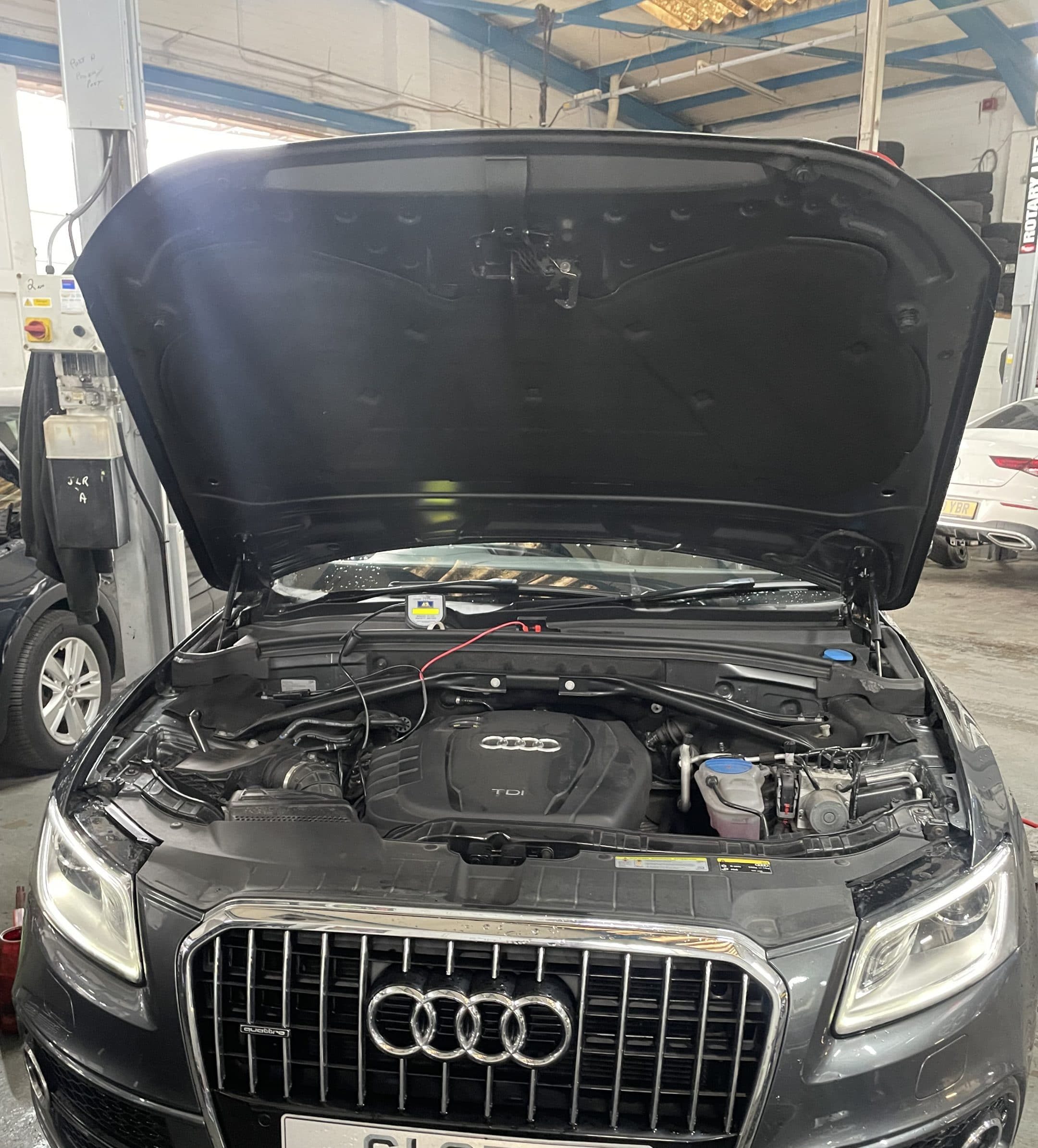 What we found
During the first inspection of Mr J's Audi Q5, our experts confirmed the AdBlue counter wasn't resetting even after an AdBlue refill.
The AdBlue levels and quality were checked to ensure everything was correct, and all of the checks came back within range.
But the warning lights were on. 
This led our experts to refer to the manufacturers wiring diagrams for further testing.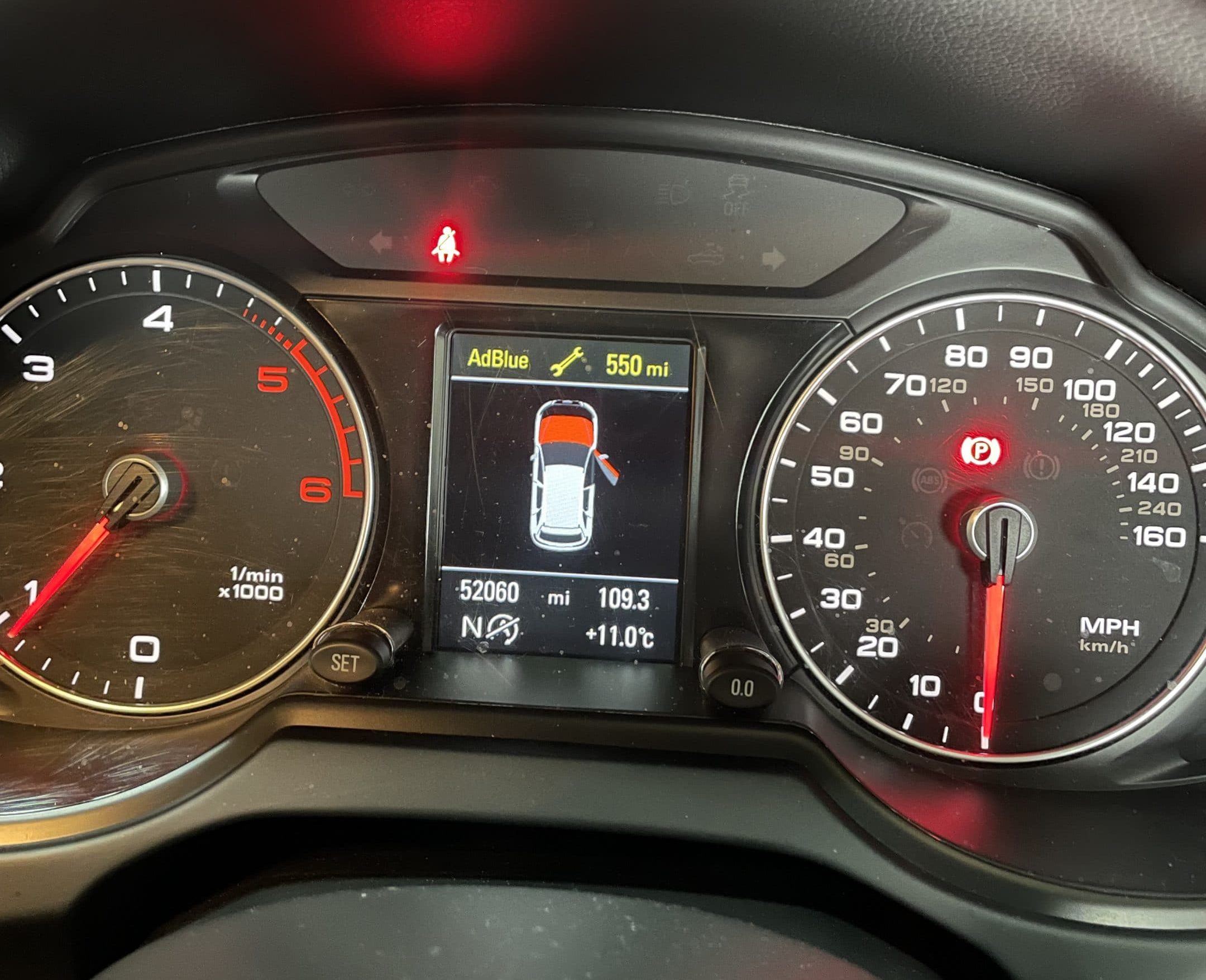 Diagnosis
Our Audi specialists knew Mr J had been to the Audi dealership before visiting us at Fitch Autos and wanted to ensure they found the root cause without adding stress.
The last thing we needed was for the issue to be temporarily fixed, only for Mr J to return in a few days with the same problem.
At Fitch Autos, we guarantee we identify your vehicle's issues on the first visit, using our 15 step diagnostic process. This saves you time, money, and stress while eliminating the need for repeat visits.
Our in-depth process finds small faults before they grow into costly problems.
During the checks, our Audi specialists found there was no pressure being produced by the AdBlue pump. This fault had been missed previously and was undoubtedly affecting the AdBlue counter.
Warning lights and error codes are useful indicators but they won't tell you what the root cause of the problem is. Modern vehicles are a complex mix of mechanical and electrical systems – consequently identifying the underlying cause of the problem is also highly complex. There are potentially hundreds of different reasons for a vehicle not performing as it should.
The only way to discover the real issue is to perform a deep analysis and inspect all areas of the vehicle. Luckily, our specialists followed our 15 step process and found the AdBlue pump failure causing the counter issues.
Fixing the Audi Q5 AdBlue counter
Now our experts knew the problem, a replacement AdBlue pump was ordered for Mr J's Audi Q5.
We only use genuine Audi or high-quality parts at Fitch Autos to ensure your vehicle receives the quality it deserves. Audi is a premium brand and requires premium parts to remain in peak condition.
All of our parts and labour are guaranteed for 12 months to ensure your Audi warranty remains intact too.
Once the AdBlue pump had been replaced, the AdBlue tank was refilled, and all fault codes were cleared ready for retesting.
As our specialists follow in-depth analysis procedures, they make sure your car is in complete working order before your vehicle is handed back to you. This helps you leave Fitch Autos with full confidence your vehicle is safe to drive.
Before Mr J got his Audi Q5 back, we ran a series of tests to ensure no fault codes appeared and checked the counter was working correctly.
Thankfully, his AdBlue system ran like new, and the counter was now working.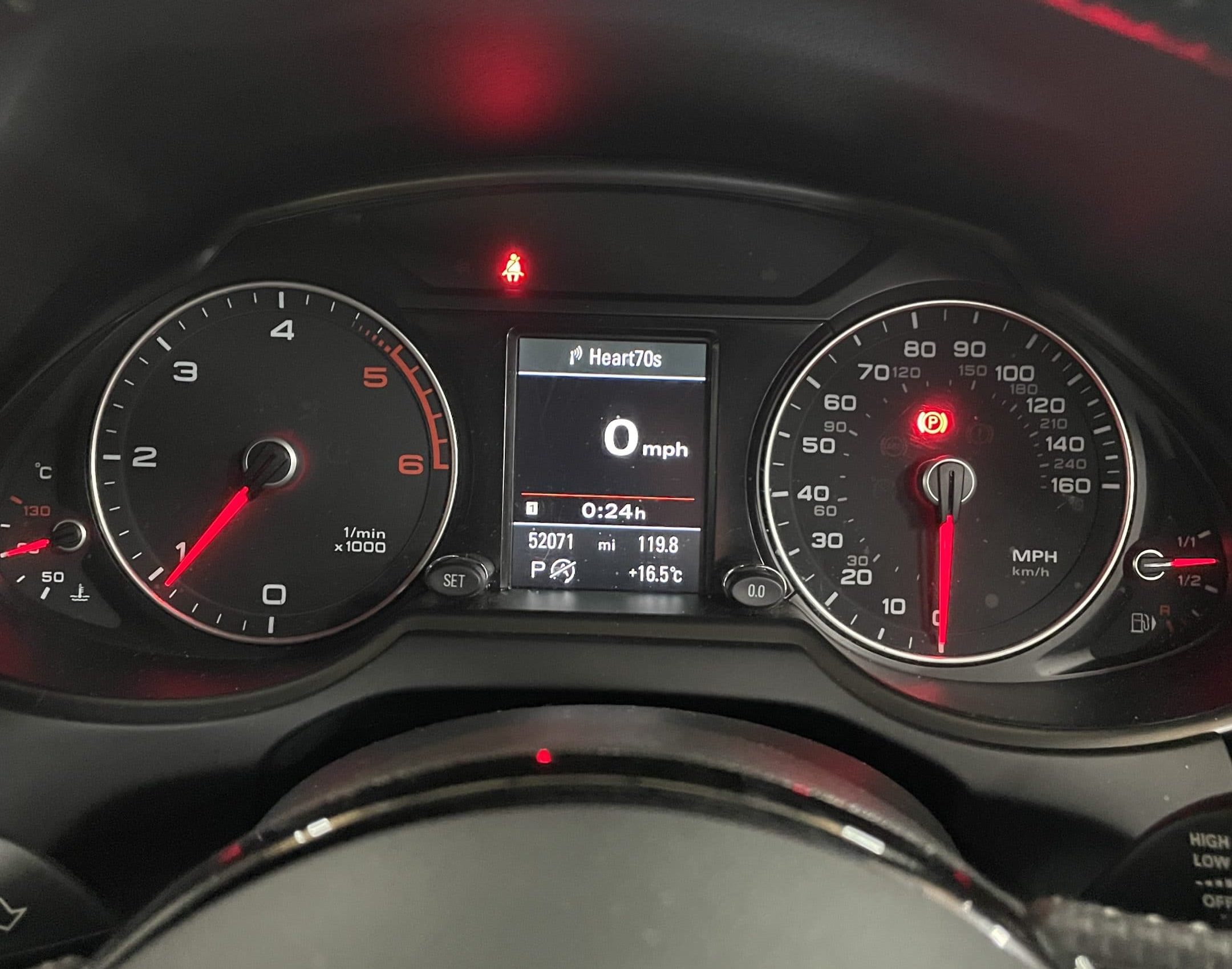 Mr J was pleased to have his Audi Q5 back working as it should. His car received the correct diagnosis and was fixed all within a day. He saved time and stress while paying less than dealership prices.
Summary
Mr J's Audi Q5 had an issue with its AdBlue counter not working correctly. This led to him visiting the main Audi dealer to fix the problem.
However, Mr J's Audi continued displaying the same issue. 
Luckily, he decided to visit our Audi experts at Fitch Autos, and we managed to identify the fault and replace the necessary parts within a day.
Mr J's car needed a new AdBlue pump, which had been overlooked by the dealer. Our specialists saved Mr J time, money, and stress without needing multiple visits.
If your Audi Q5 has AdBlue issues, book our experts for your car's check-up.
Call Fitch Autos on 01543 452630; our experts love to help.