Solving a faulty Golf GTE charge cable
Hybrid cars are brilliant for cutting down your carbon footprint. But what happens when your car won't charge?
This is the problem Mr R had with his Golf GTE.
His car was running low on charge, and he was desperate to solve the issue before it was too late. Maybe the charging cable? The last thing Mr R wanted was his car to no longer work.
Before he visited our specialists at Fitch Autos, he'd been to a VW dealership. Unfortunately, they couldn't fix the problem, leaving Mr R back to square one.
Needing to solve the issue quickly, he brought the car to us for a second opinion.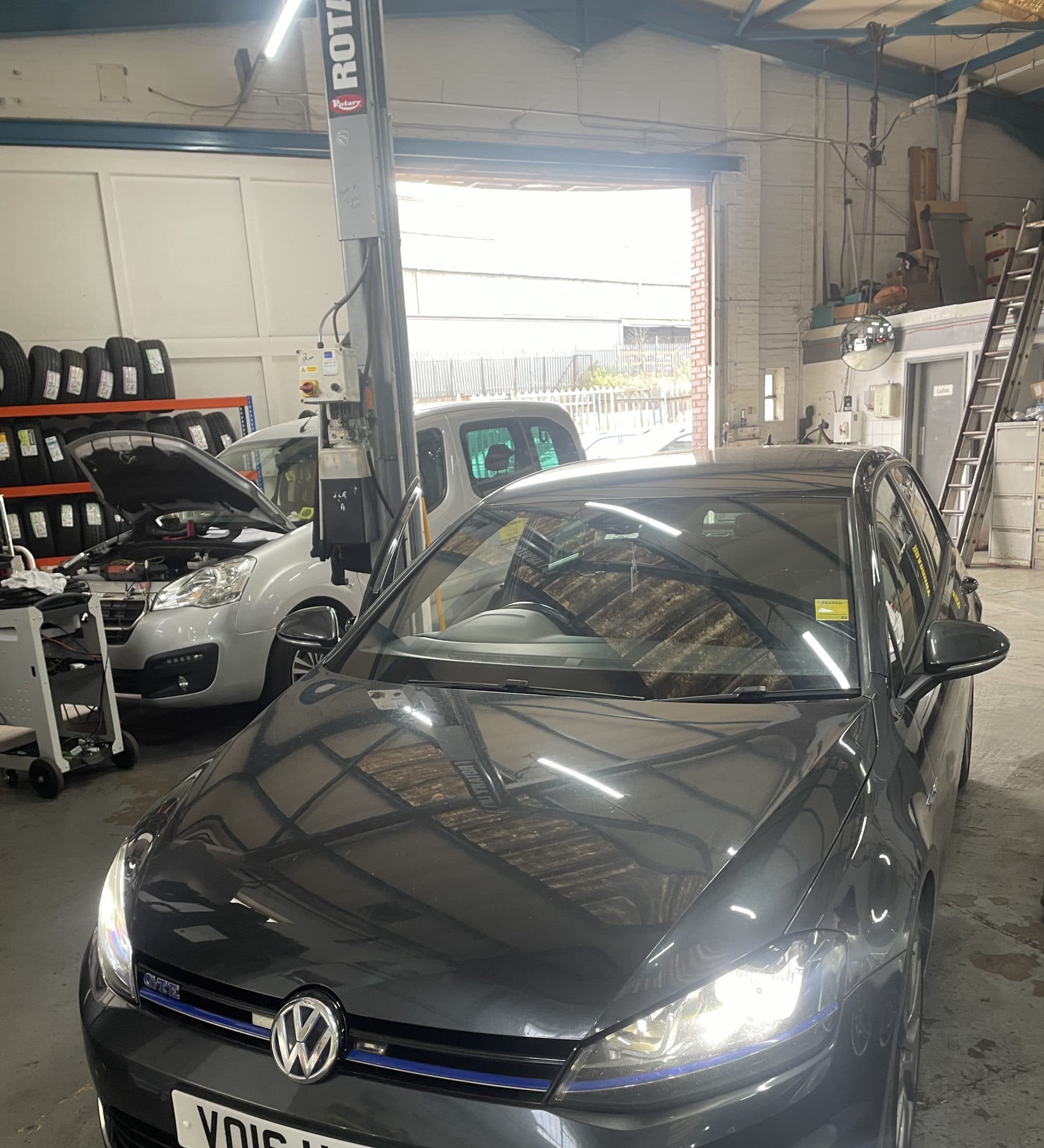 The Issue
At first glance, our VW specialists could see two error codes appearing on the car's system:
While these codes look like gibberish to most people, our experts recognised the error codes are related to the charge socket A recognition selector lock.
It's no wonder the charging cable wasn't working.
It affected the high voltage electrical systems, rendering the Hybrid functionality useless.
Even though our experts could see what was occurring, they hadn't experienced this issue before. But they were confident it could be solved. To fully understand the problem, further testing was needed.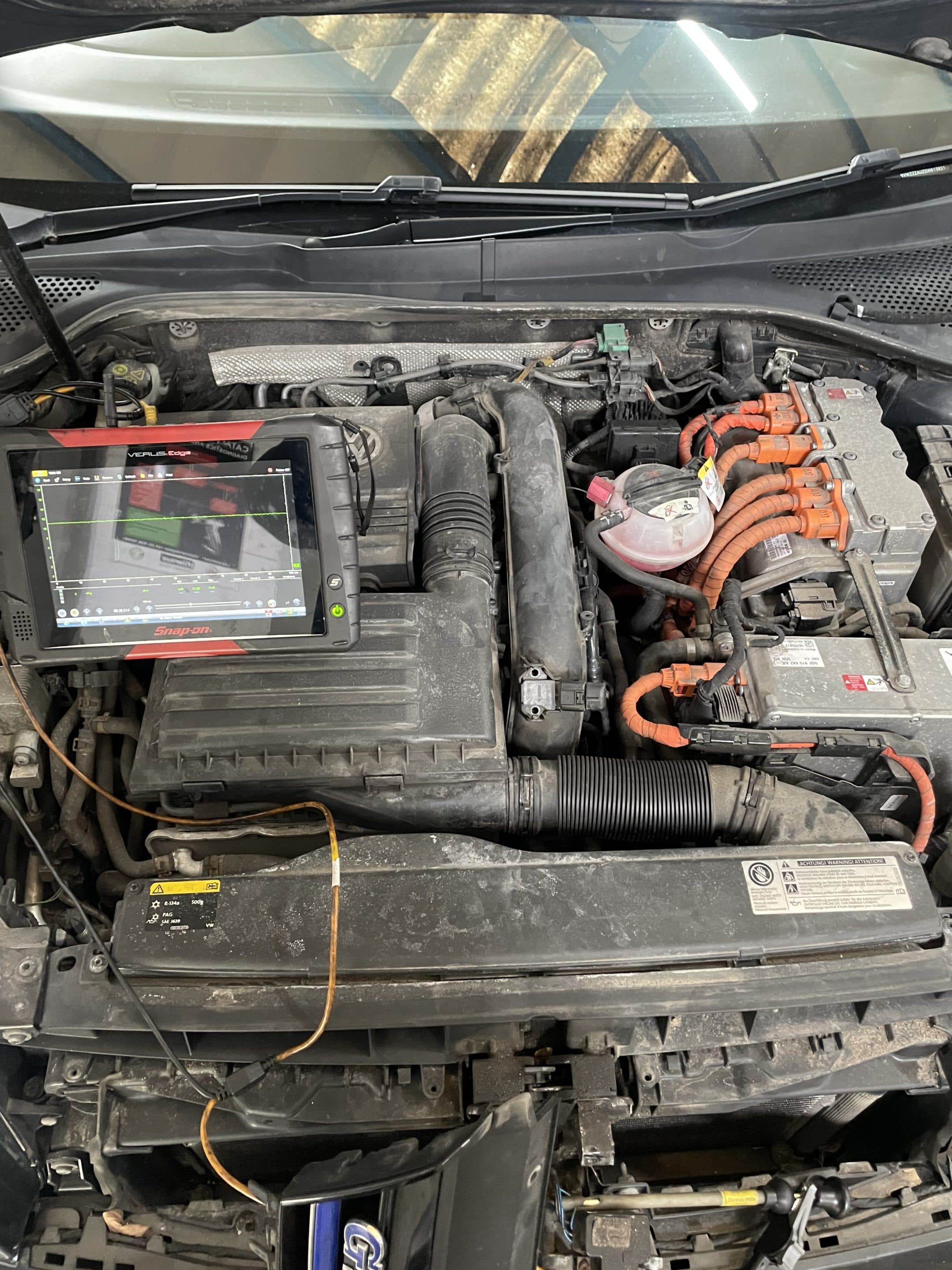 Diagnosis
As our VW experts hadn't experienced this issue before, they knew digging deeper would help get to the bottom of the matter.
Failing to understand the fault fully would leave Mr R in the same position. His Golf GTE wouldn't work and he'd have to visit another garage. It's the last thing we'd want him to do.
At Fitch Autos, we use a 15 step diagnosis process to guarantee your car is fixed the first time. This leaves you with less stress and more money in your pocket.  
Our 15 step process ensures nothing is missed. Often, error codes are surface deep, and hidden issues are waiting to crop up. But we go the extra mile to find them before they cause further damage.
Once our technicians completed live data checks on Mr R's car, they used the ODIS diagnosis tool to confirm the cause of the error codes.
They found the Golf GTE's solenoid position sensor was intermittently failing and suspected it was due to a build-up of dirt.
Simply replacing the charging cable wouldn't solve this issue, which is why the VW dealership couldn't fix Mr R's Golf.
This is why Fitch Autos always follows the 15 step diagnosis process. It saved Mr R a lot of frustration, time, and money.
Imagine spending hundreds on replacement cables only to find the issue still exists; hardly ideal.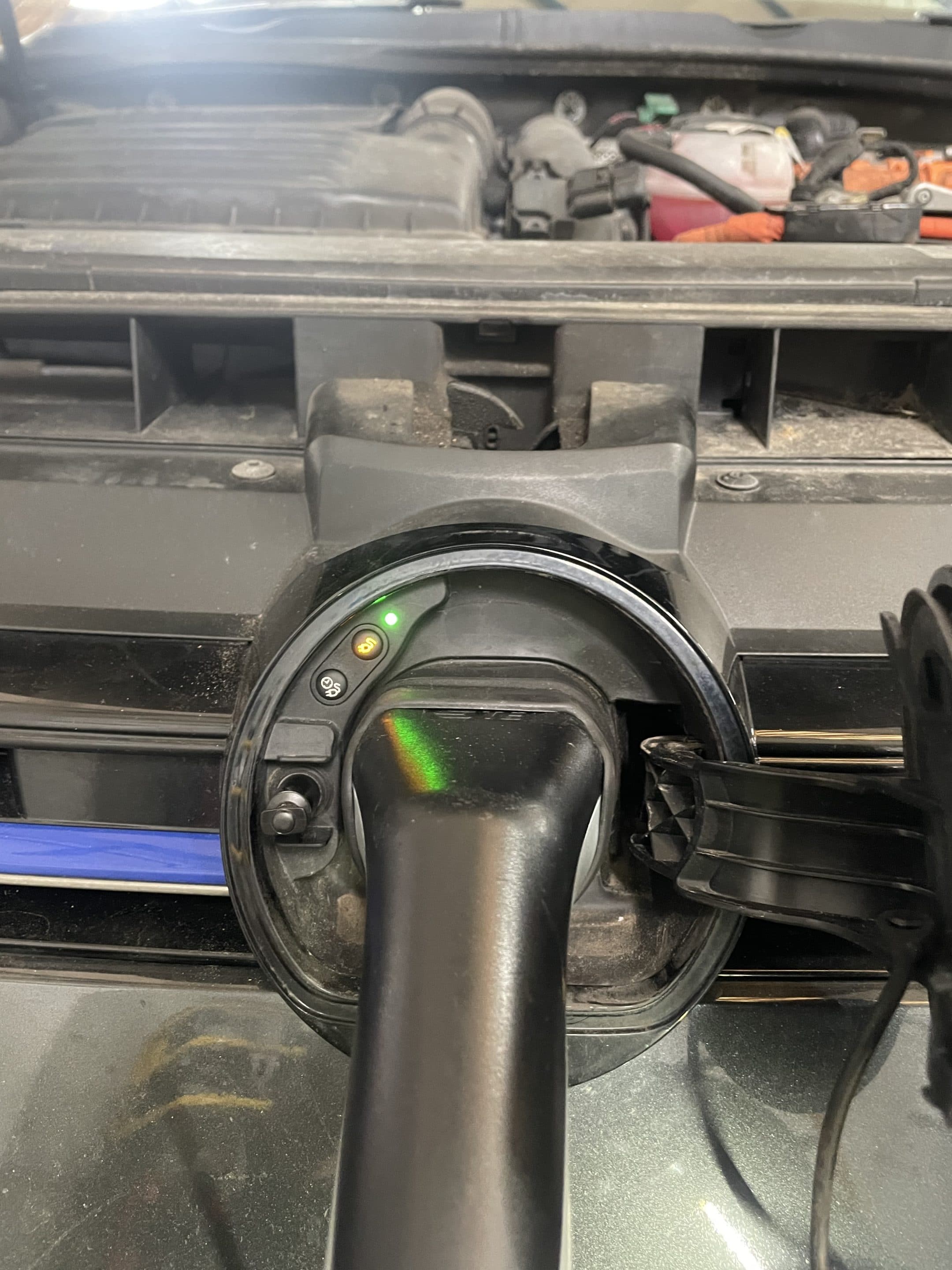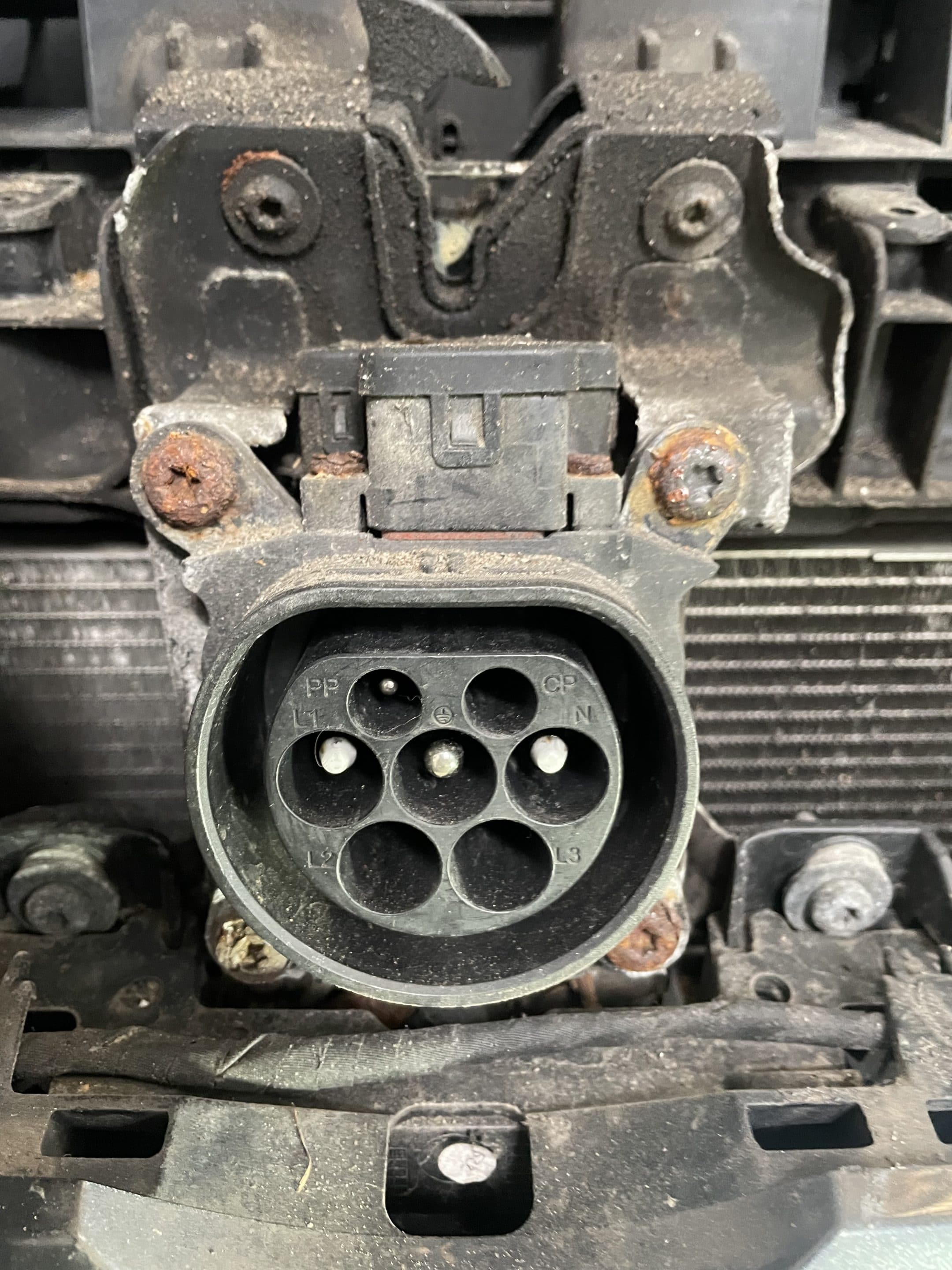 Fixing the Golf GTE
Upon removing the Golf GTE's charging point, our technicians had a closer look at the failing solenoid position sensor.
Firstly, the dirt was removed to free up the sensor, hoping it would begin to work as it should.
Do you know what happened next? – The sensor began operating as usual, and no issues, no error codes, and a working high voltage charging system.
Once the charging point was re-assembled, our VW specialists re-tested the car to ensure it was back working as expected.
The car charged as normal, and the error codes had cleared. Talk about a simple solution to a complicated problem.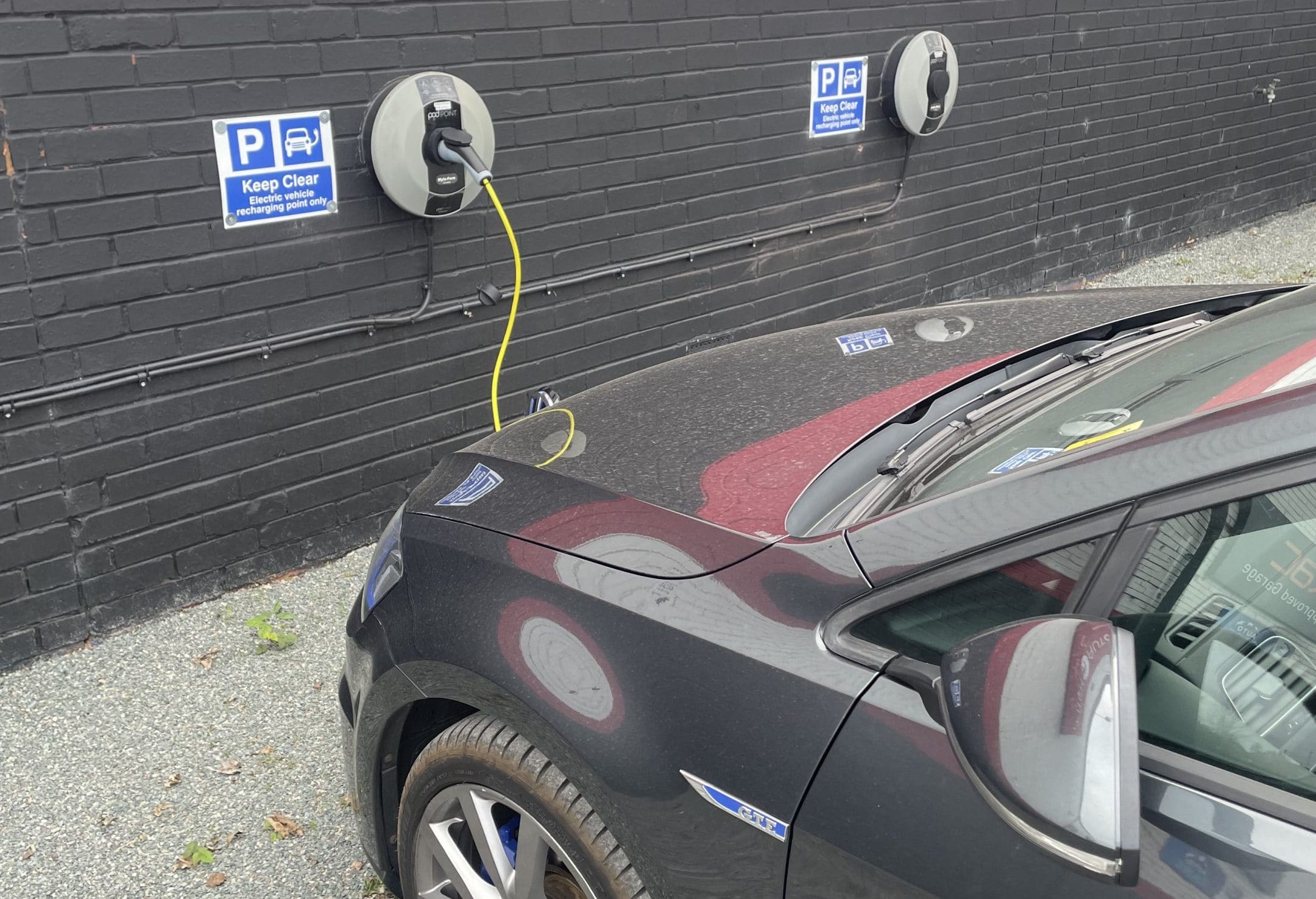 We returned Mr R's car to him on the same day. He was over the moon to have his car back so quickly and thankful he didn't have an extortionate bill to pay.
Who'd have thought some hidden dirt could cause such a headache. It's a good job we use our 15 step process to dig deeper than most other garages.
Summary
Mr R's Golf GTE failed to charge, leaving him and the VW dealership scratching their heads, trying to figure out the problem.
Luckily, he brought his car to our VW specialists at Fitch Autos.
During the initial assessment, our 15 step process gave our experts the information they needed to fix the car and have Mr R back on the road the same day.
The Golf GTE's solenoid position sensor had a build-up of dirt hidden below the surface. After a thorough clean, the high voltage charging system worked as normal.
Mr R was pleased to have his car in full working order on the same day he brought it to Fitch Autos. He was even happier when he saw the bill.
If you're having issues with your Golf GTE and would like our specialists to help, call Fitch Autos and book in today. Your car gets a premium service without paying dealership prices.
Contact our team on 01543 452630 and get the help your car needs.
Call Now 01543 452630Save On VW Servicing