Braking system fault on Audi A4 (Error code: C11EC04 – Brake Pressure Sensor 1)
Your ABS (Automatic Braking System) is essential in making sure you remain safe on the road. But it is always reliant on several pieces of technology all working together.  
At Fitch Autos, your local Audi garage Walsall, we know what a fault in one of these pieces means for the rest of the system. In turn, what that means for your safety. Client safety is the priority at Fitch Autos, and we have procedures in place to make sure we stay ahead of the game when it comes to customer safety and excellent customer service.
With our unique 15 step evaluation process and the expert knowledge of our technicians, we make sure that all inspections are completed to a high standard, and nothing is left to guesswork. Using the step by step process, we are better able to understand your vehicle and offer you a reliable service with a first-time fix.
At Fitch Autos, we are equipped to offer a start to finish service and repair for all our clients.
Our knowledge and Audi expertise, combined with always following manufacturer recommended guidelines, information equipment and genuine Audi parts means that there is no job too big or too small that we can't take care of.
And it is because of this attention to detail, our focus on customer service and our priority on customer safety, that our customers return year after year to us. Regardless of whether our customer has one car or is responsible for managing a large fleet. Offering a one-stop-shop for all your Audi service and repair work.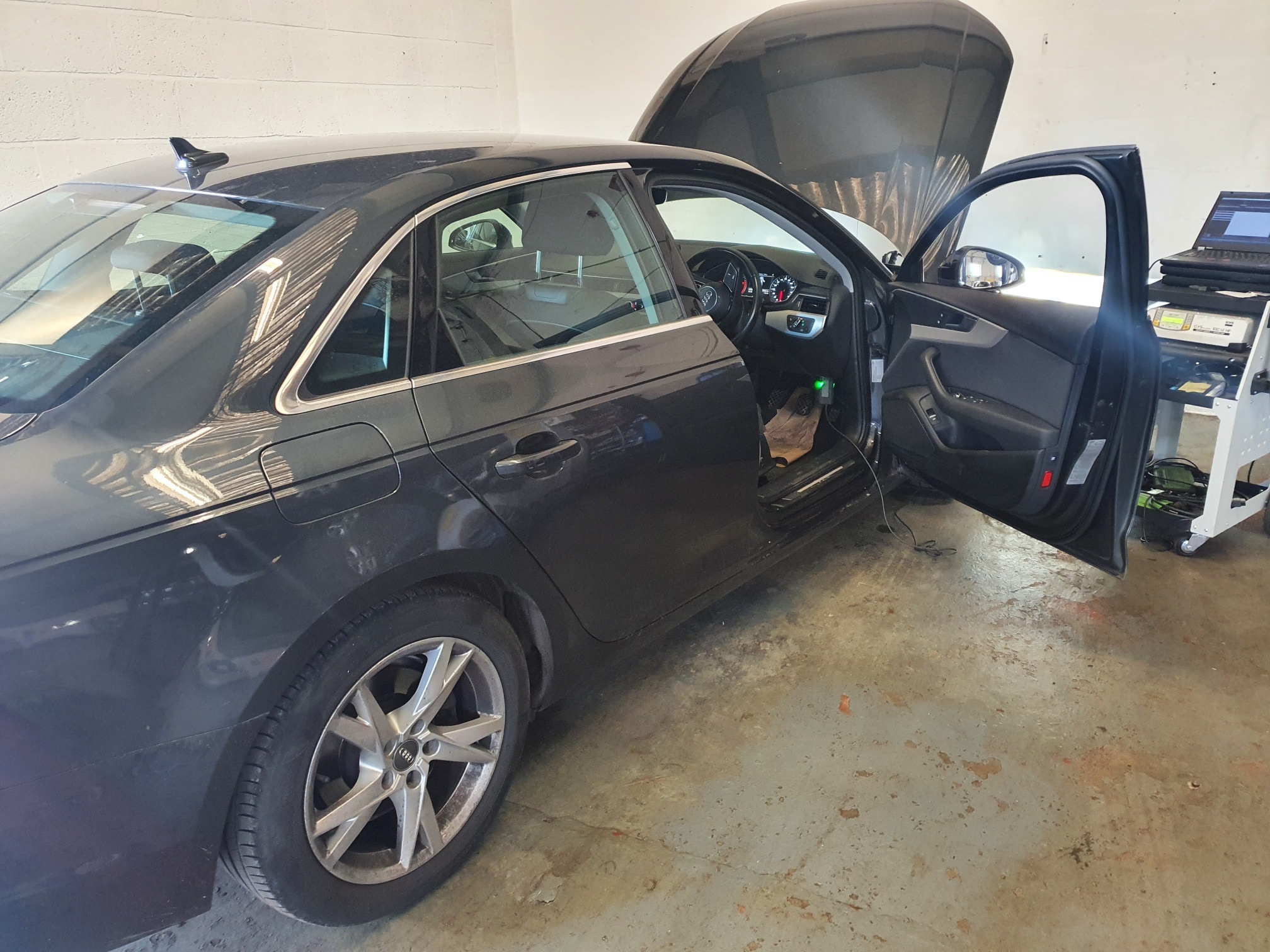 So when one of our fleet clients brought in his Audi A4 with warning lights on his dashboard, we got to work straight away on getting to the bottom of the problem. Firstly, we needed to understand the dashboard warnings and see if that could help signpost where we go next.
The dashboard warning was showing a braking system fault and the vehicle ABS light was also alight. The client advised there was no problem with the Audi A4 before the dashboard warning light. No fault, no sign that anything was wrong.
So our team of Audi specialist technicians got to work to pinpoint the problem.
INVESTIGATION PHASE
Using our years of experience working with Audi and specialist equipment, we immediately knew that we had to look deeper into the wiring. We consulted the Audi Technical Product Information (TPI) to see whether this fault was something they had seen previously. This provided our Audi experts with some valuable additional information.
So we tested the ABS wiring system and confirmed that all wiring was intact, but the brake pressure sensor had failed. Unfortunately, the TPI's stated that should the fault with the brake pressure sensor go unfixed for any length of time, the entire ABS module would need to be replaced.
With our complete evaluation process, we confirmed that there were no other faults with the Audi.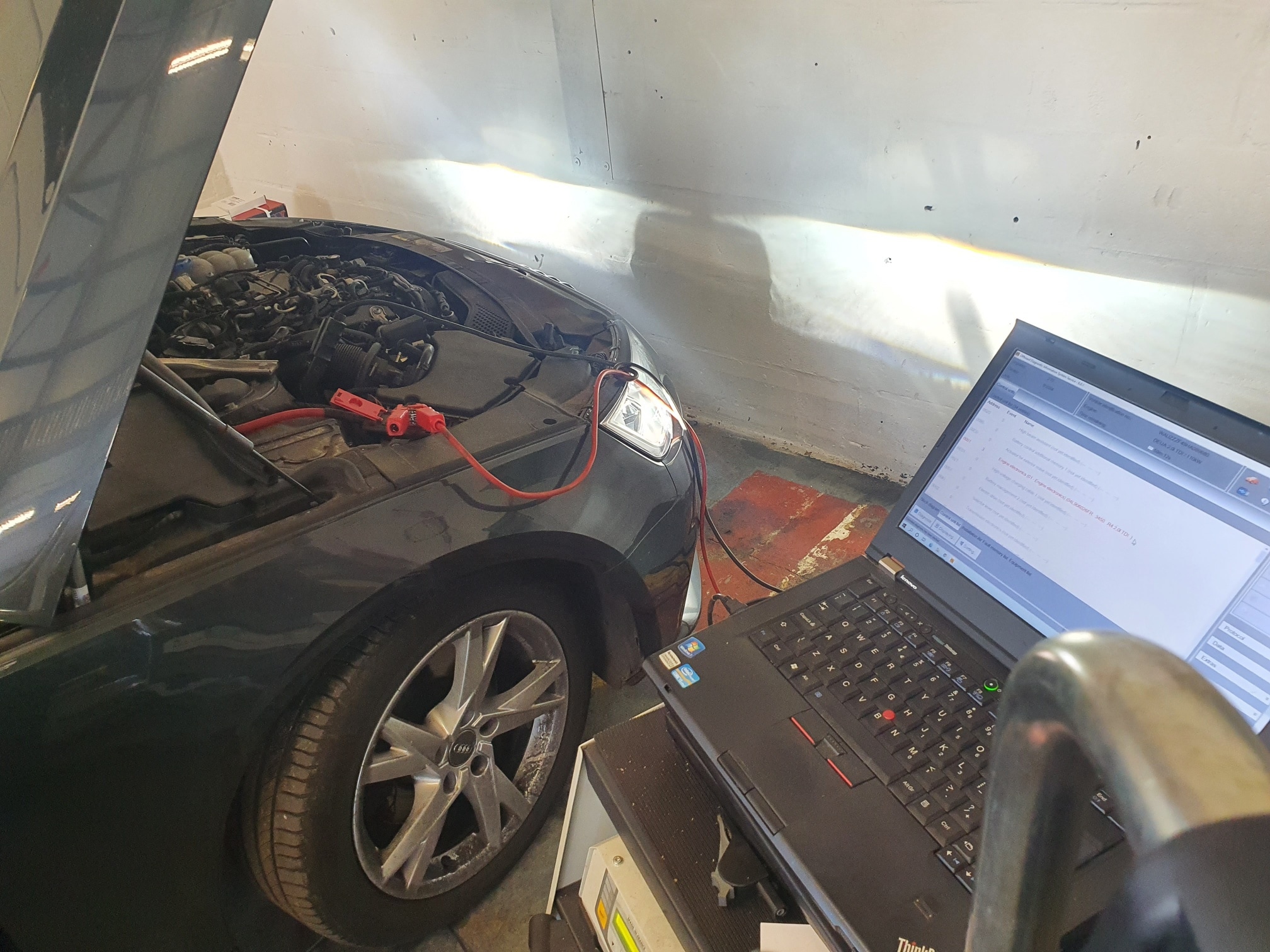 The knowledge and expertise of our Audi specialists meant we were able to identify the problem and get a first-time fix for the client.
THE FIX
The fix was simple once we knew the problem. We confirmed that the whole ABS needed replacing along with the brake pressure sensor.
We ordered the parts and had them within our Brownhills garage the next day. We fitted a replacement brake pressure sensor and a replacement ABS pump, making the ABS as good as new. With ABS programming and coding completed for the replacement Audi pump, we completed our final check to confirm that our team had fixed the fault and the Audi A4 was ready to be returned to the client.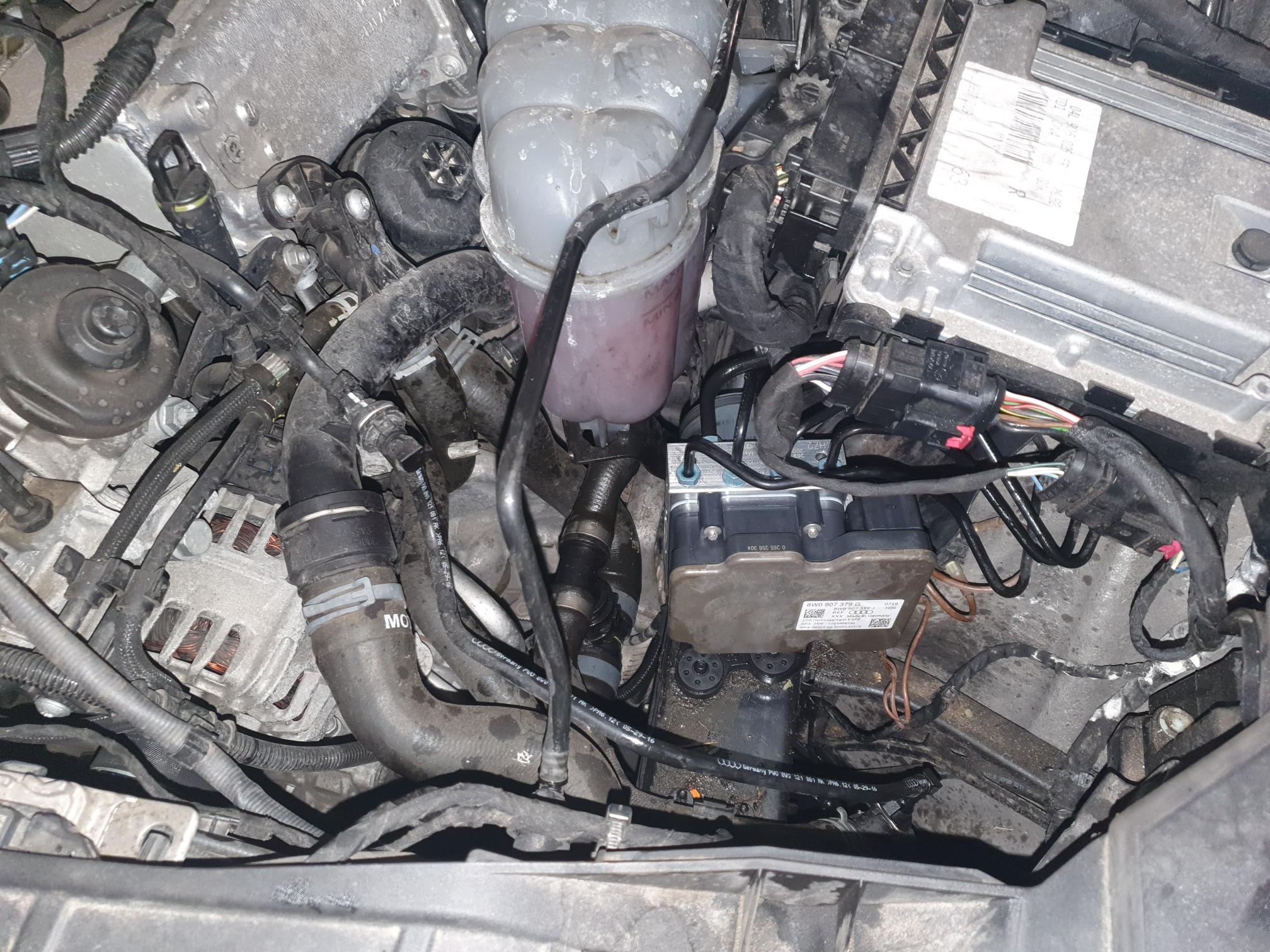 Our team managed to get the Audi A4 diagnosed, fixed and returned to our fleet client within 48 hours. We recognise that having a vehicle off the road is not only inconvenient, but in the case of Fleet and Business customers, it can also be costly – lost business and Hire Car costs can quickly mount up. So, the prompt diagnosis and fix was vital for us getting the customer back on the road.
WHY CHOOSE FITCH AUTOS?
Here at Fitch Autos, we take pride in making sure our clients are given the best possible standard of service, along with excellent value for money. Our priority is to ensure our clients can enjoy their vehicles safely and know that we are always there for all their motoring needs. Our Fleet services team also recognise the importance of prompt diagnosis and fix – time is money when a fleet car is off the road.
If you have a problem with your ABS or would like to talk about our fleet service, contact our team today on 01543 452 630, and one of our team will be more than happy to help.