We recently had a Peugeot 308 in as a none runner with a P0011 – Timing Over Advanced fault code showing on the vehicle, which we felt would be a good write up to highlight some of the specialist services we can now offer to diagnose complex mechanical issues with the minimum stripdown of a vehicle.
The vehicle was recovered in to us after being somewhere else and various checks being performed on the vehicle with no concrete answer as to what the actual cause of none start was.
After conducting some initial checks and measuring compression, we observed two cylinders were lower than the others.
Using specialist tools we were then able to look inside the engine without removing more than a coil and spark plug to determine the cause of the issue.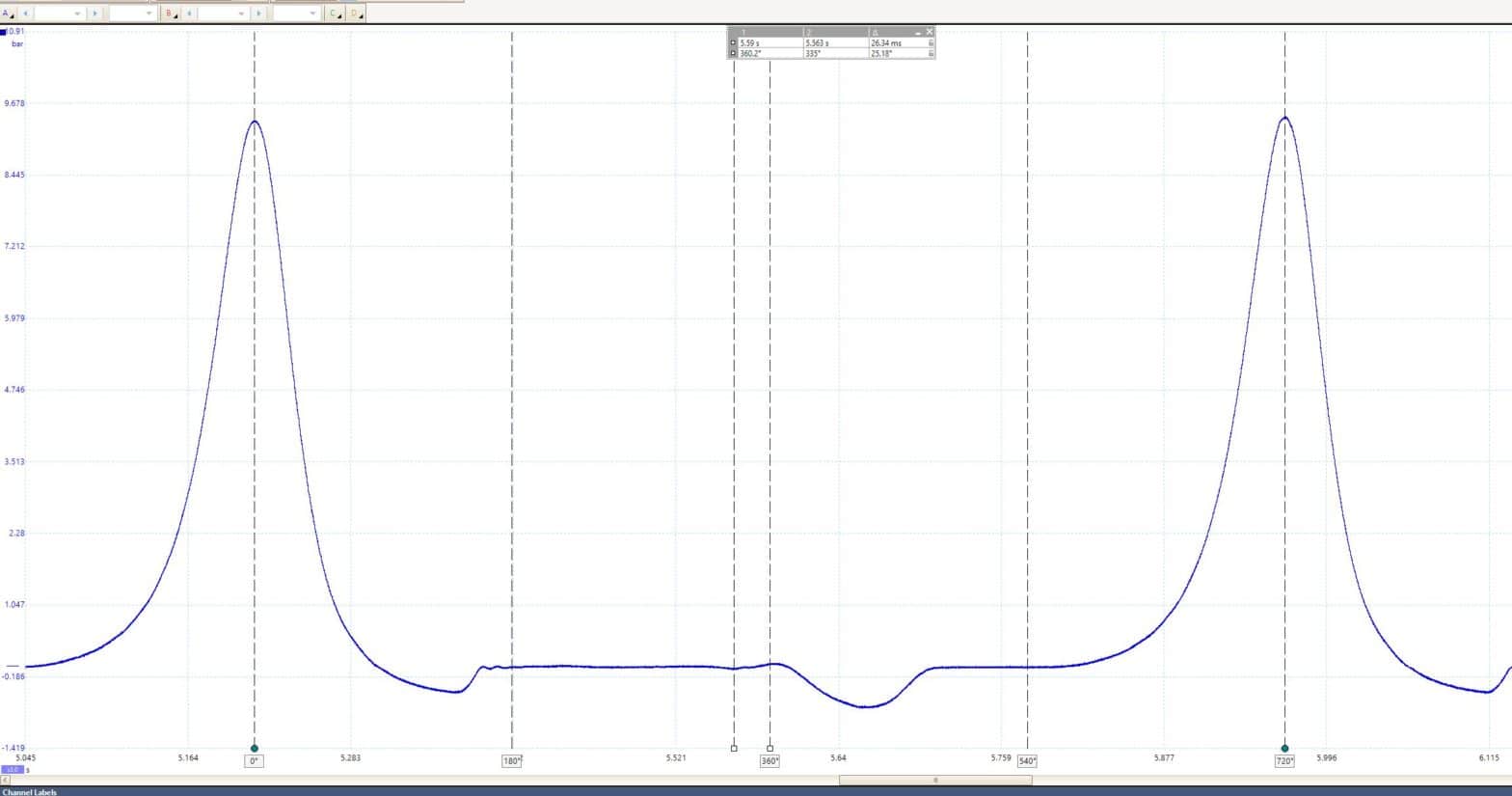 Once the vehicle was stripped down, it was clear that the timing chain had stretched and one of the VVT control pulleys had failed, causing the timing to be incorrect.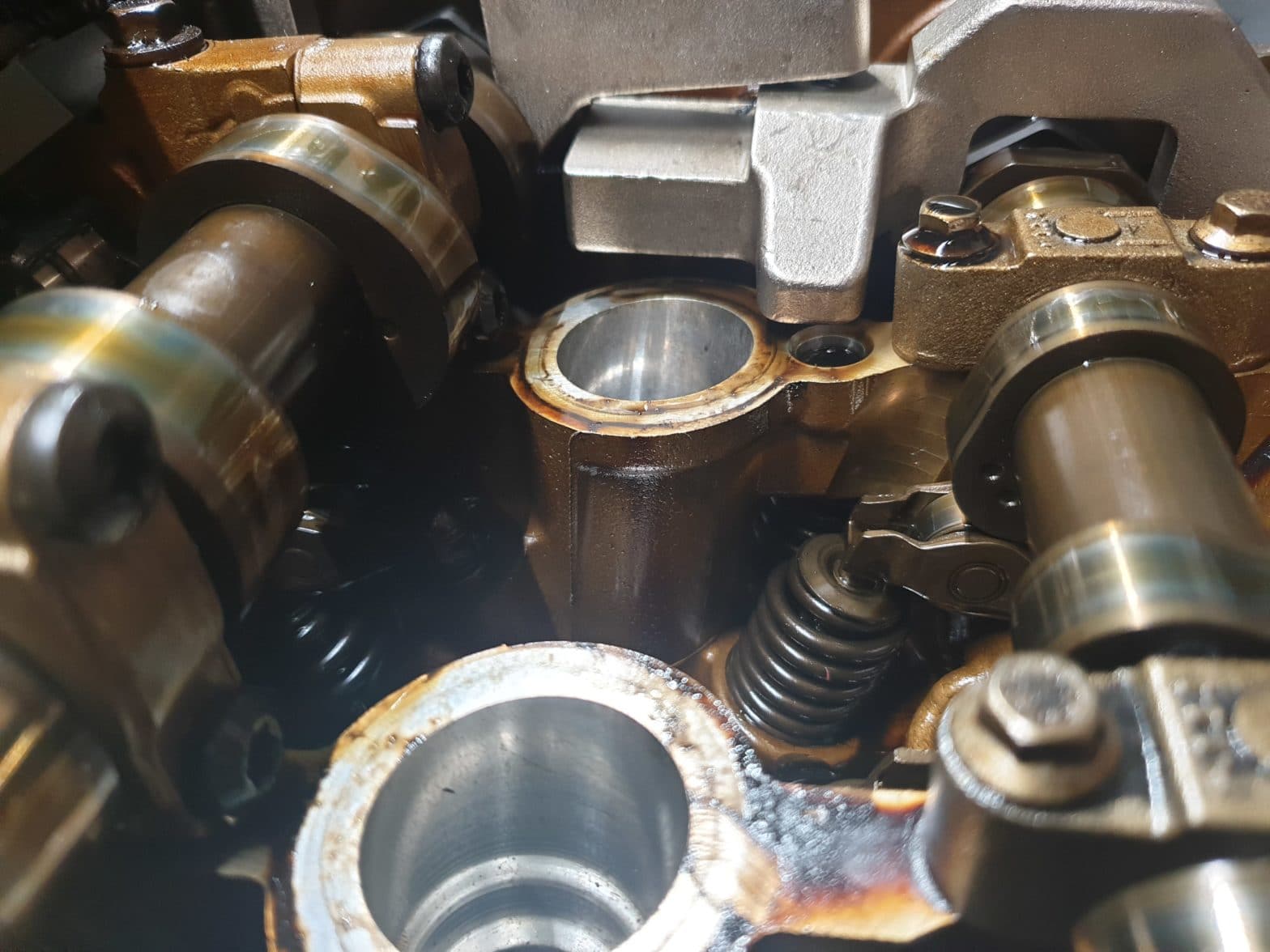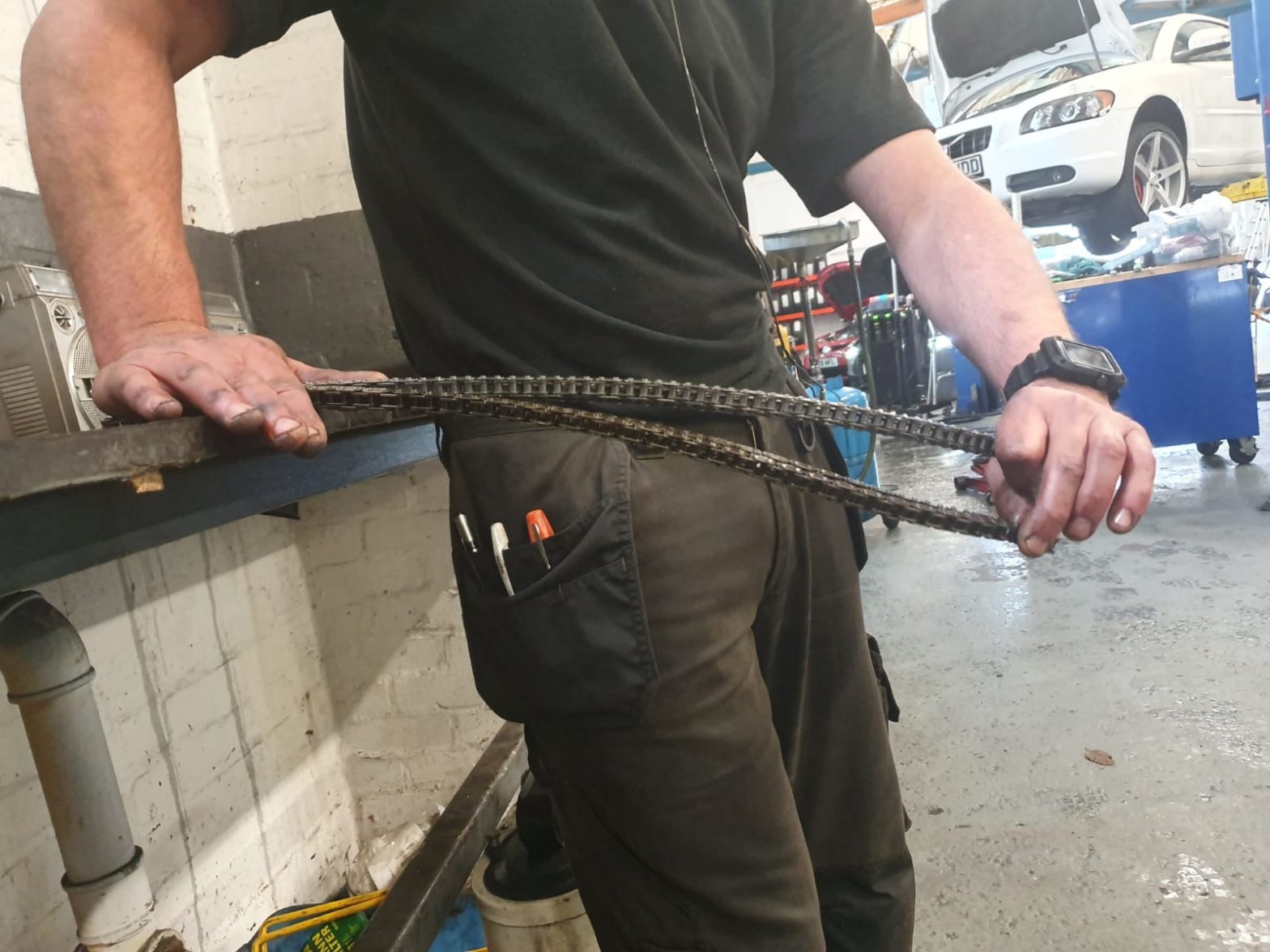 So without any major stripdown we were able to prove the following:
The timing is out.
No valves had been damaged or bent.
There were no nasty surprised awaiting once the vehicle was up and running again (bottom end damage)
This meant we could go to the customer with complete confidence that what we were quoting would be all that was required to get the vehicle running again.
If you've got an issue on your vehicle – whether it be running or not – give us a call on 01543 452630.
In the majority of cases we can diagnose the issue in the initial assessment charge and give you a definite answer to your issue.