We recently had this 2015 Peugeot 308 in for a running issue.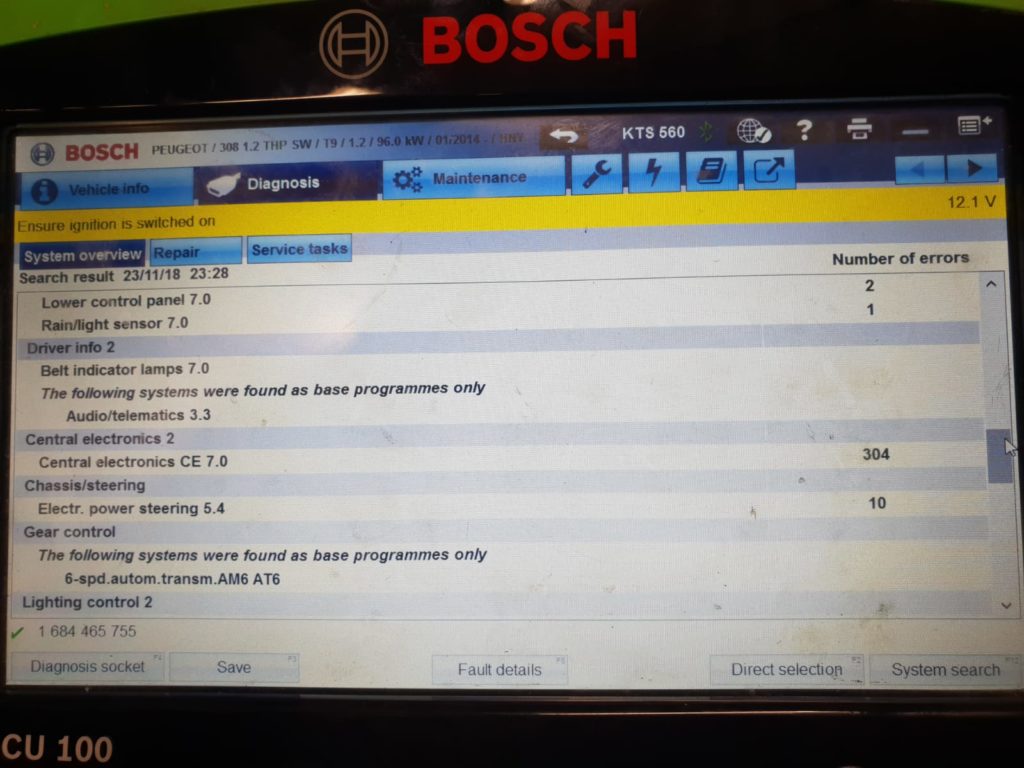 When we finally managed to communicate with the vehicle (recessed pins in the diagnostic connector!) we plugged a generic scan tool in for a quick look, to be presented with 304 faults in the central electronics!
We then proceeded to plug in the genuine Peugeot interface and connect to the vehicle with the genuine Peugeot software, revealing that the vehicle only actually had 4 codes stored in all systems.
Specialist tooling is required now to even start to diagnose a vehicle – generic scan tools can often provide incomplete or incorrect information and as a fault code is a starting point in any diagnosis, taking your vehicle to somewhere with just these tools can mean extra expense for your as they may be chasing faults that do not exist.
We have main dealer tools and software for most makes, which makes us a real alternative to a main agent.
To see if we can help you give us a call on 01543 452630 with your motoring issues.