Spring is here and you'll be as glad as we are that the cold and wet weather is nearly over. The colourful flowers are blooming and the sun is starting to make an appearance again.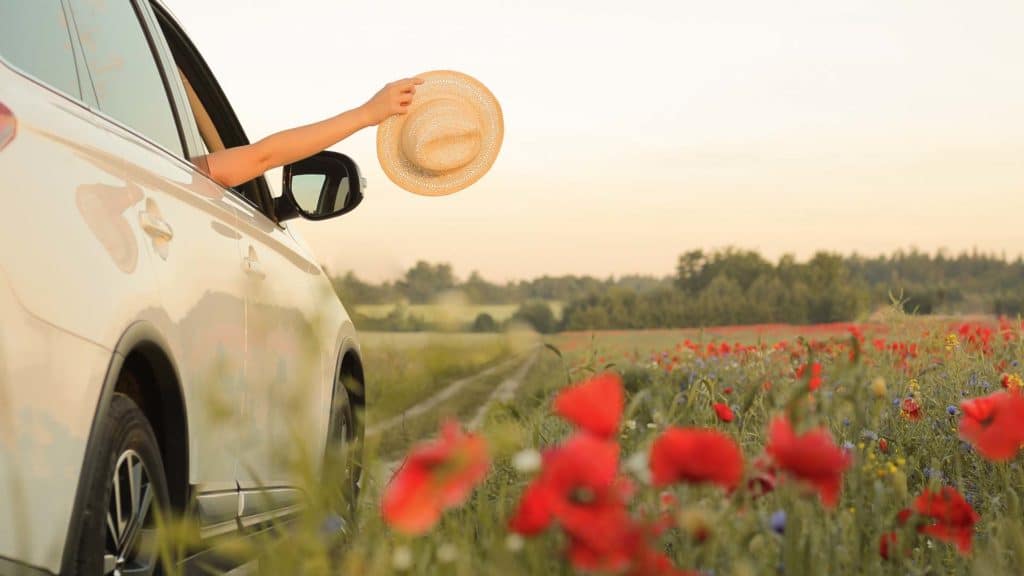 Have you kept up with your car's maintenance over the winter? The majority of drivers don't and this means that when spring comes around, there's going to be a few things that you need to do. This includes everything from swapping tyres to arranging an air conditioning service.
With our top tips, you can make sure that your vehicle is at its best for the spring ahead. So, get planning your road trips – it's time to get your car ready!
Let's take a look at the things you should do today.
Check Your Brakes
Have you noticed that your brakes have started to squeak or they're making grinding noises? This isn't a good sign and it may have been caused by all the hard work your car had to do during the winter. The best thing you can do is to arrange a service for your vehicle as soon as possible. It's better to never take any risks with your brakes. We will be able to tell you if there is anything wrong and get it fixed for you.
Change the Wipers and Fill the Washer Fluid
Have you noticed that your wipers aren't cleaning your windscreen anymore? Are they leaving streaks that are affecting your view of the road? Sounds like it could be time to replace them. It's best to do this in the spring since there's normally a lot of April showers in the air.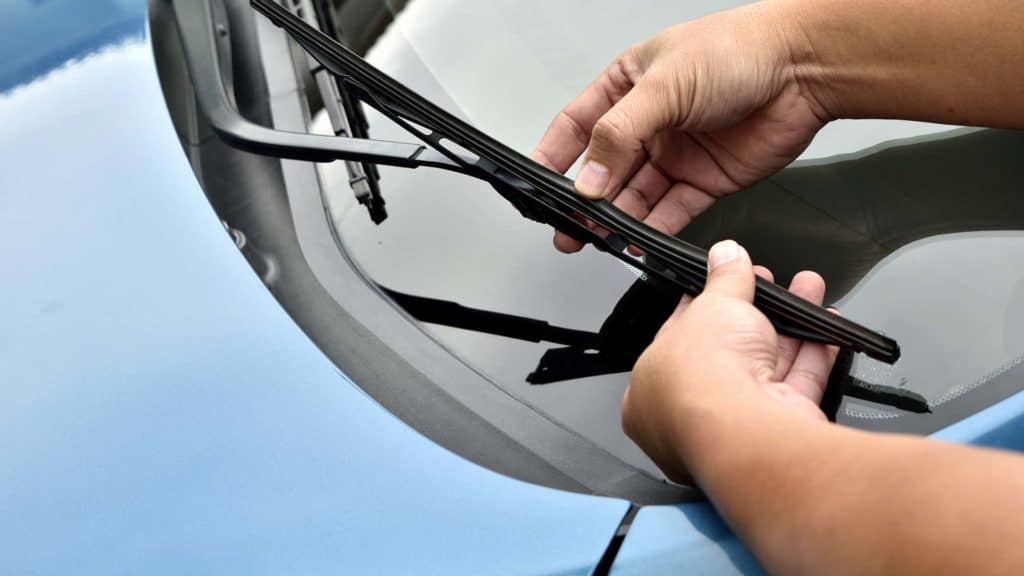 In addition, you'll want to fill up the washer fluids too. There's a lot of bugs flying around in the spring and it's easy for them to get stuck to your windscreen. Top up your washer fluid which will allow you to clear your windscreen and improve visibility on the roads.
Choose Regular Tyres
If your car had winter tyres on during the last few months, you'll want to swap back to regular tyres again. All season tyres work perfectly during the spring and we'll happily swap them over for you at Fitch Autos.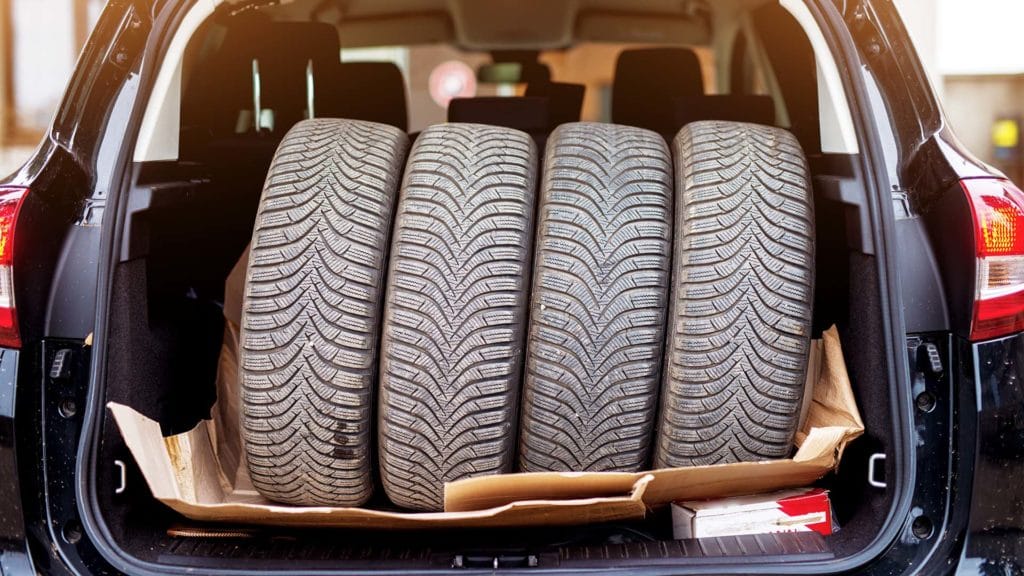 Once you're all set and ready to go, check the tread. You want to make sure it's over the legal limit. In addition, see what the tyre pressure is and fill them up if they need to be. This will make sure you're safe on the road, as well as fuel efficient.
Wash Away Salt and Dirt
A lot of drivers are guilty of not cleaning the exterior of their vehicle during the winter. After all, there is so much salt and dirt on the road. But this can actually be damaging for your paintwork if you leave all the dirt and grime on your car. Take out your cleaning products and your pressure washer and it's time to blast away all the dirt.
Book an Air Conditioning Service
During the spring, the temperatures start to get warmer. This means that you're probably going to need the air conditioning on in your car before long. But the problem is, a lot of drivers don't run their air conditioning during the winter. This can mean problems can develop or go unnoticed. The best way to avoid this is by running your air conditioning during the winter to avoid problems, but drivers don't tend to do this.
Common issues include a bad smell and strange noises. If you notice any issues, the best thing you can do is to arrange an air conditioning service. This is going to find out what the problem is and get it fixed for you.
Normally, it's mould and bacteria that's built up causing the bad smell. In addition, pollen filters have to be cleaned too to make sure that dust and dirt are gone. If you experience a leak, this could be down to a problem with the evaporator.
It's also important to remember that the lubricant for the air conditioning system should be replaced every two years. This should be done every two years to make sure that everything runs smoothly during the spring and summer.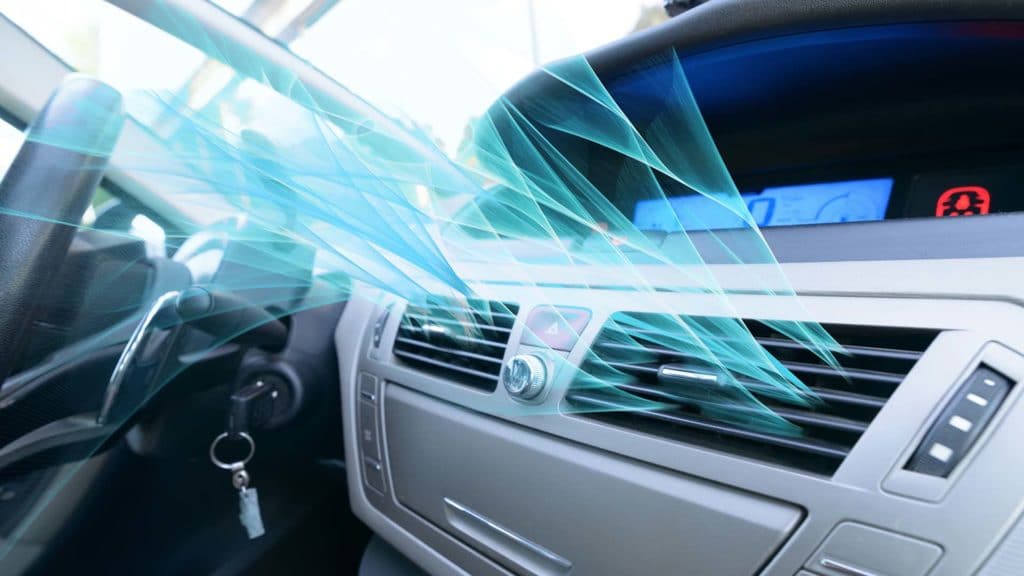 At Fitch Autos our experienced technicians will inspect your air conditioning system, ensure the system cleans, dries and cools the air just when you need it most.
At Fitch Autos we're here to serve the motorists of Brownhills, Burntwood and Lichfield, so if you'd like some assistance with any of the above, or you'd like to book your vehicle in for a service or Spring health check then give us a call as we here to help.
Call – 01543 452630 to book any of your spring maintenance needs.